We can't think of a better way to engage in conversations about current commercial EV trends than by participating in this year's BloombergNEF (BNEF) Summit in San Francisco. Leadership from Ideanomics and its operating companies took center stage in three panel discussions about the future of commercial electrification.
From providing ideas, insights and connections to formulate successful strategies to capitalizing on technological change to shape a cleaner, more competitive future, BNEF is a celebration of innovation and progress. Since returning from the Bay, we've had a chance to reflect and share our key learnings from the prestigious event.
1. Partnerships are king.



Partnerships are the most important aspect of procurement for fleets, especially facing the complexity of commercial electrification. Fleet owners are looking for trusted advisors and holistic solutions – someone in it for the long haul to ensure a smooth transition to electrification. Ideanomics' full spectrum commercial EV solutions provide fleet owners with a one stop shop for vehicles, charging and capital solutions, making the transition as easy as possible.
"The bottom line is,
companies are prioritizing strategic partnerships over
fast procurement." 
– Alf Poor,
Ideanomics
' CEO.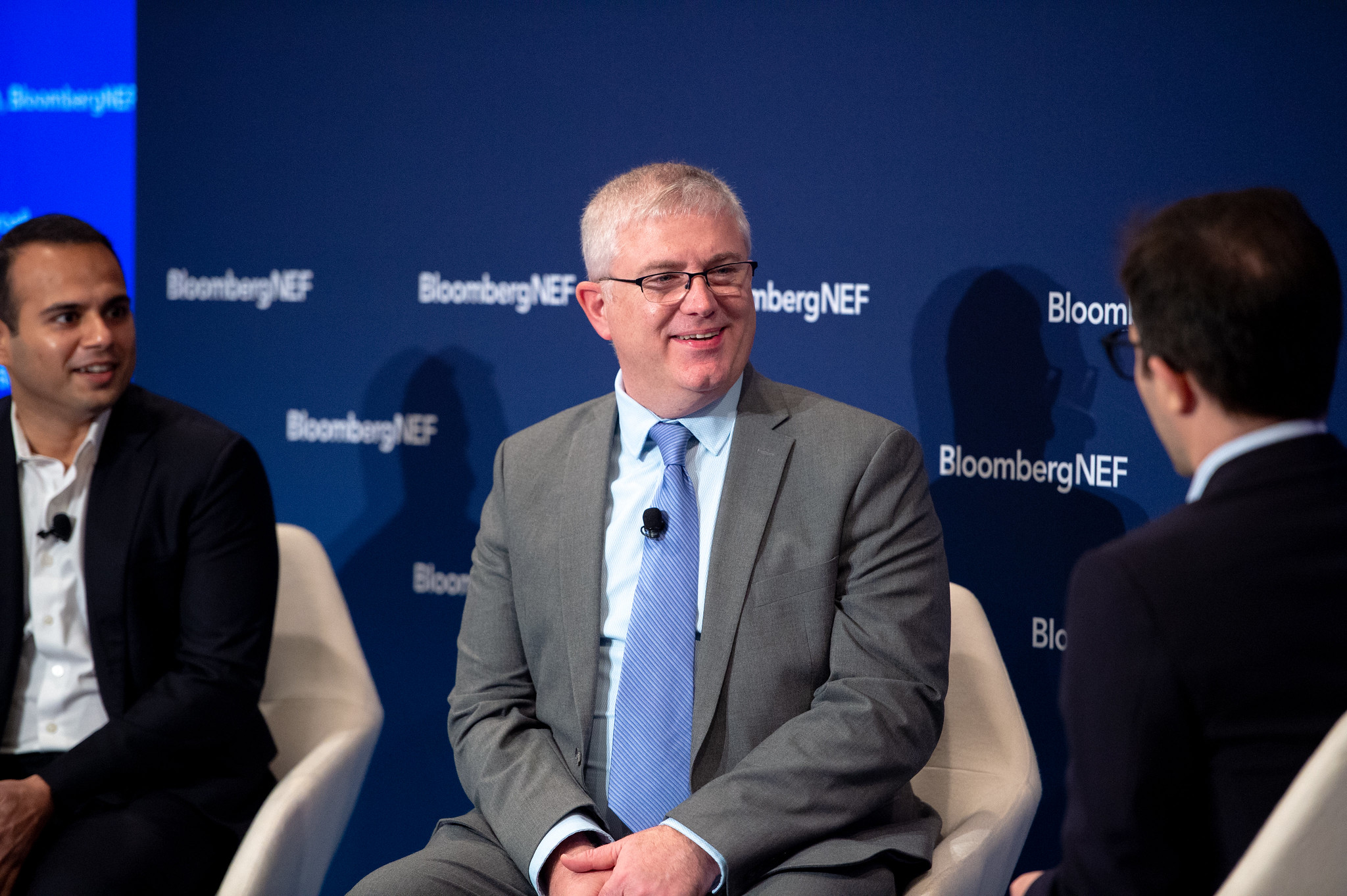 Ideanomics' operating company, WAVE, has proven that long-term relationships yield positive results, with a recent example being continued follow-on orders from AVTA, and AVTA's business extension from WAVE to US Hybrid. Ideanomics' mission to simplify and accelerate the commercial adoption of EVs is more important than ever as more and more major fleets are transitioning to electric. By providing vehicles and charging technologies plus financial solutions, Ideanomics is a complete solutions provider.
2.

Market demand is greater than the supply.

 



Market demand will outstrip supply through 2025 and with it, there will be an immense appetite for commercial electric fleets. To reduce lag time from sale to deployment, there must be a turnkey solution to build confidence with end users, as they are often not in touch with the supply chain. The most important component of electrification in 2022 is purchase order fulfillment via the rapid delivery of promised vehicles.
3.

Fleets are impacting the power grid.
There is an increased interest in utilities and understanding the impact of fleet electrification on the power grid.
Studies show that the demands imposed by electric fleets would eventually exceed power grid capacity and require upgrades. One potential solution to stabilize the power grid in high energy demand times could be Vehicle-to-Grid (V2G).
Electric buses or vans that sit idle for predictable periods of time throughout the day could be used as large battery networks to support the power grid. This would also provide fleet operators with an additional income opportunity.
Beyond the incentive of improving the robustness against unanticipated energy disruptions, fleet owners could financially benefit by using V2G. If EV fleet operators charge when demand and costs are lower, they could send excess energy back to the grid during peak periods and turn a profit.
However, before fleet owners can give any energy back to the grid, standards and tariffs must be in place.
"We are seeing increased research and development in vehicle-to-grid (V2G) charging, which may help the adoption
of electric mobility in emerging economies."
–

Jan

Freimann

, VP Strategy,
Energy Services at

Ideanomics

.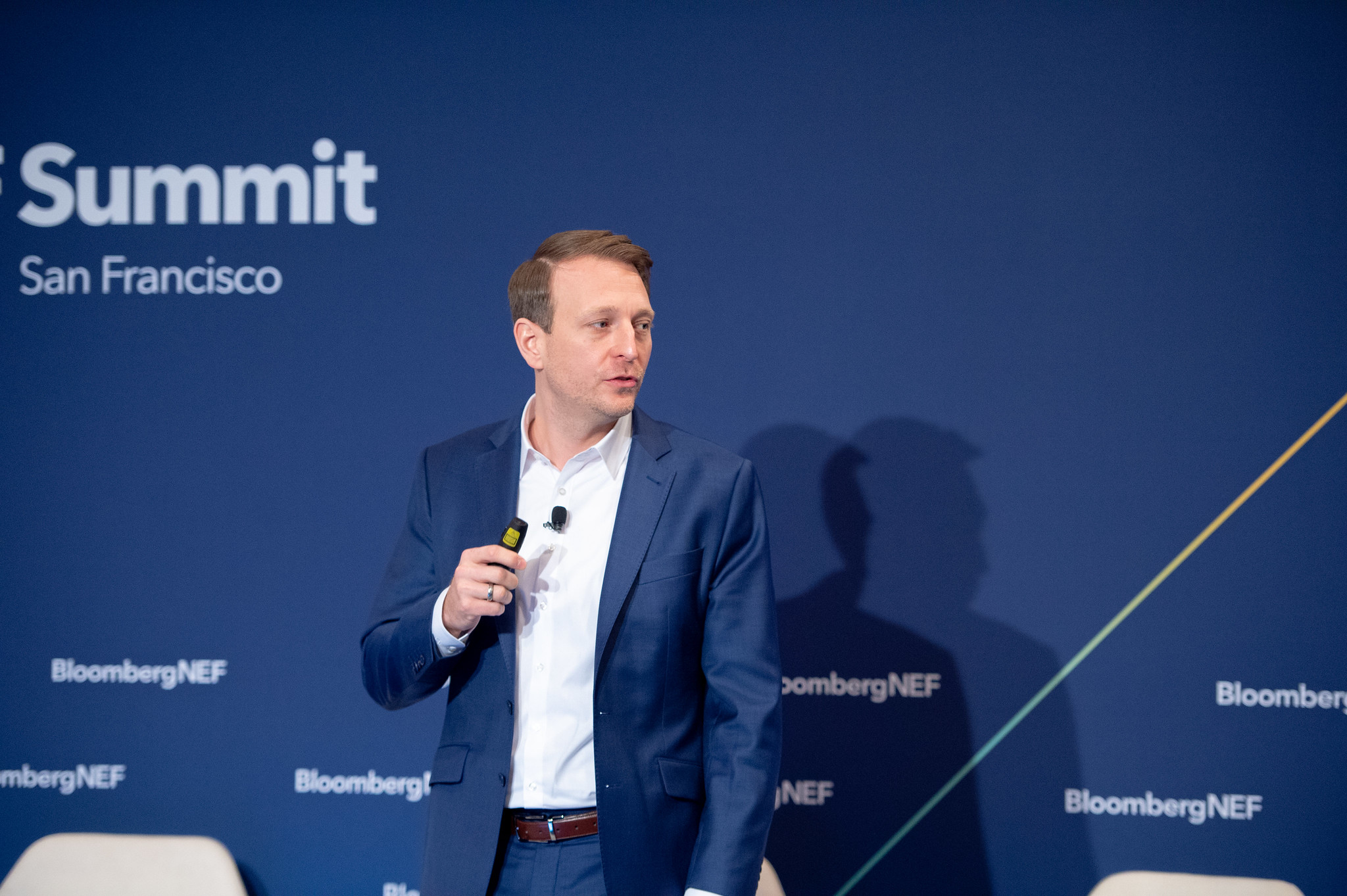 Enter the Room at the BloombergNEF Summit
Watch the Ideanomics team at the 2022 BNEF Summit. 
Alf
3:24
CEO, Alf Poor, speaks at the 2022 BloombergNEF Summit about EVs and last-mile delivery.
Jan
1:06
Scaling inductive charging for fleet operations: Ideanomics VP of Business Strategy speaks at the 2022 BloombergNEF Summit.
Follow us on social @ideanomicshq
and visit our YouTube channel.
Ideanomics is committed to accelerating the commercial adoption of electric vehicles. To learn more about our complete EV solutions, reach out and tell us about your electrification challenges.