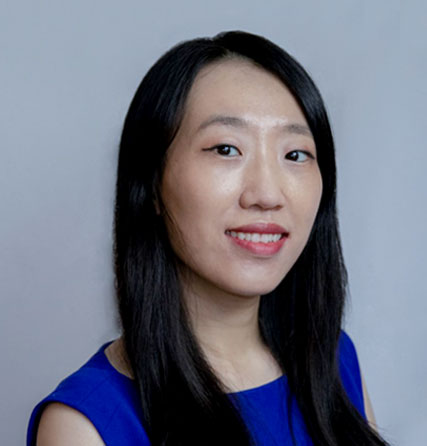 Holly Chen
VP People Operations
For July, meet our VP People Operations, Holly Chen, who builds and leads a team that engages people-focused policies and best in class practices.
What do you do at Ideanomics?
As Head of People, I am responsible for all human resources related activities and I set the organization up to do its best work in a way that scales. I build and lead a people team that delivers on business goals through engaging people-focused policies and best in class practices.
When did you join Ideanomics?
March 2021. It's been 4 months but feels more like 4 years because so many exciting things have happened since then.
What's the most motivating aspect of working at Ideanomics?
I am privileged to work with a group of super talented people from diverse backgrounds fighting towards the same goal: driving the sustainability transformation that shapes the future of e-mobility and fintech.  
There is always something new and exciting happening in the Ideanomics family. We are going through tremendous growth, both organically and through acquisitions. On top of that, we are doing good for the world.
Outside of work, what do you like to do?
I enjoy watching shows, movies, reading books and traveling because they help me see the world through the eyes of others: you feel their complex emotions as if they were your own. You do not need to live a thousand lives to live a thousand lives. 
What's the most used app on your phone?
Recently, the most used app on my phone has been "Calm." Calm premium membership is one of the employee perks we have. I enjoy listening to its meditations, music, stories, and masterclasses. My toddler son enjoys the fun stories and lullabies in its Kids Channel.
At Ideanomics, we are all superheroes. What is your superhero name and superpower?
My superpower is "shape shifting." I don't particularly like any of the superheroes (most of them are supervillains) with this power, so I am not naming any names. To me, shape shifting is the ability to be whatever is needed at any given moment: a negotiator now; a teacher the next minute.  
I am fortunate to be in such a fast-paced, high growth environment like Ideanomics, where I get to use my superpower in creative ways.