Ideanomics October Newsletter PDF
Download a PDF of our newsletter here or scroll down to read it online.
VIEW NEWSLETTER PDF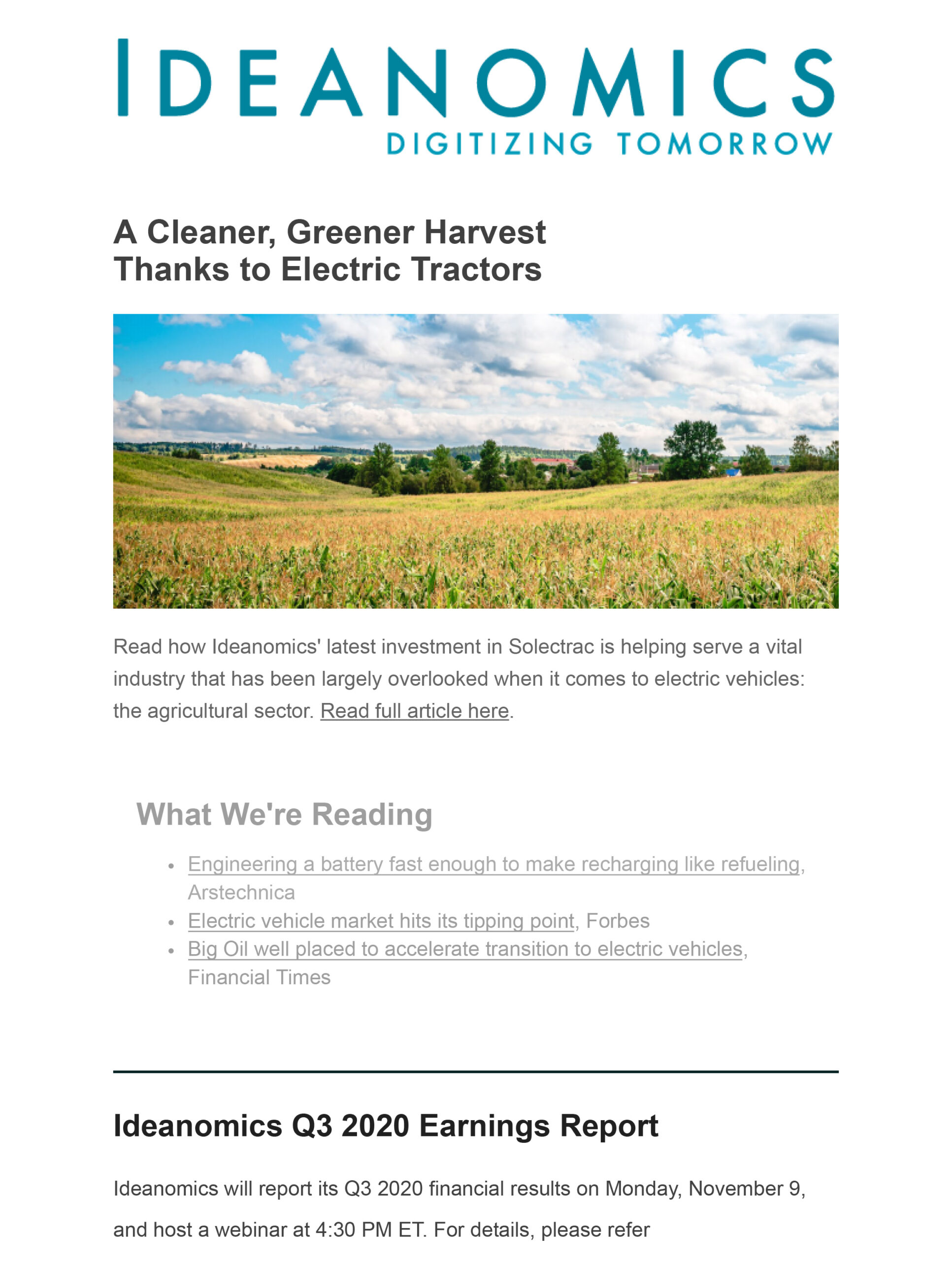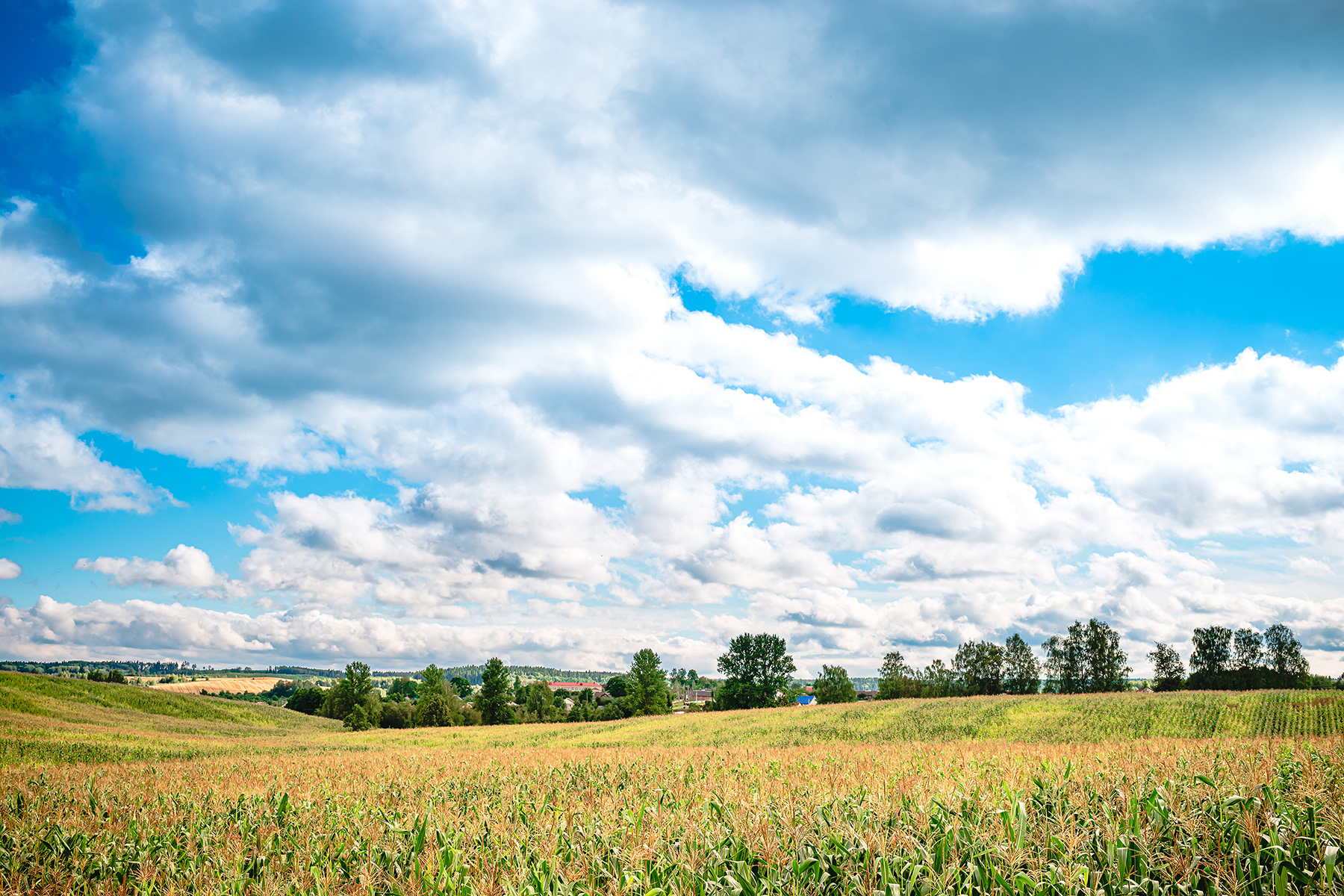 A Cleaner, Greener Harvest Thanks to Electric Tractors
By Alf Poor, CEO of Ideanomics with contributions from Christiane Heckeroth, Chief Communications Officer of Solectrac
The increasing demand for organic foods gets a lot of headlines. Consumers have shown they are prepared to pay a premium for foods with an untouched pedigree, which has helped bolster the thin margins in both farming and at the point of sale. Returning our food to a closer version of its natural self is a good thing for all, but so far there has been a lack of attention surrounding the heavy machinery required to produce food at scale, namely the tractors, harvesters, and other diesel-powered vehicles that farmers use to help toil the land to feed the world's increasing human population.
READ ARTICLE
Ideanomics Q3 2020 Earnings Report