Ideanomics January Newsletter PDF
Download a PDF of our newsletter here or scroll down to read it online.
VIEW NEWSLETTER PDF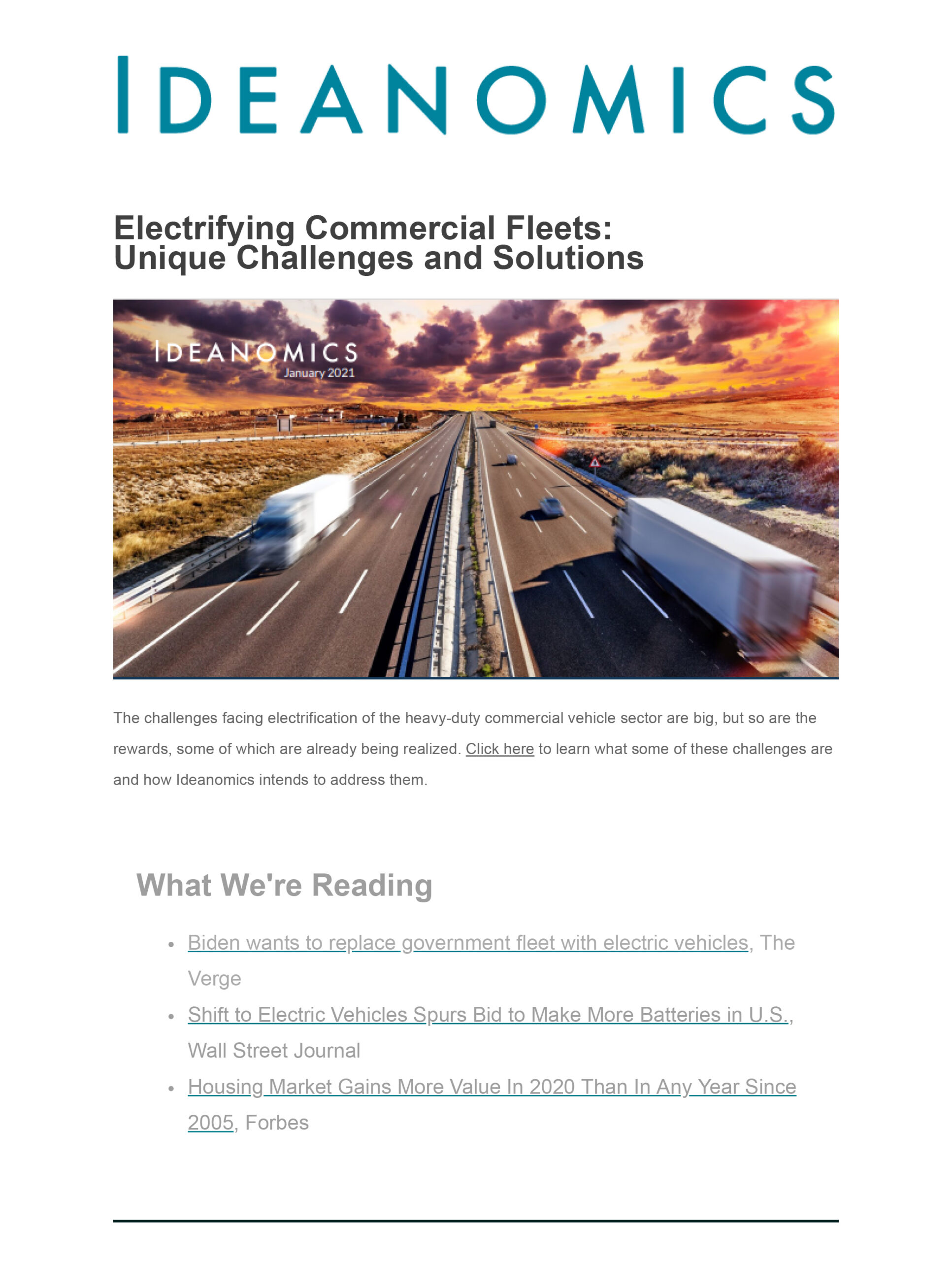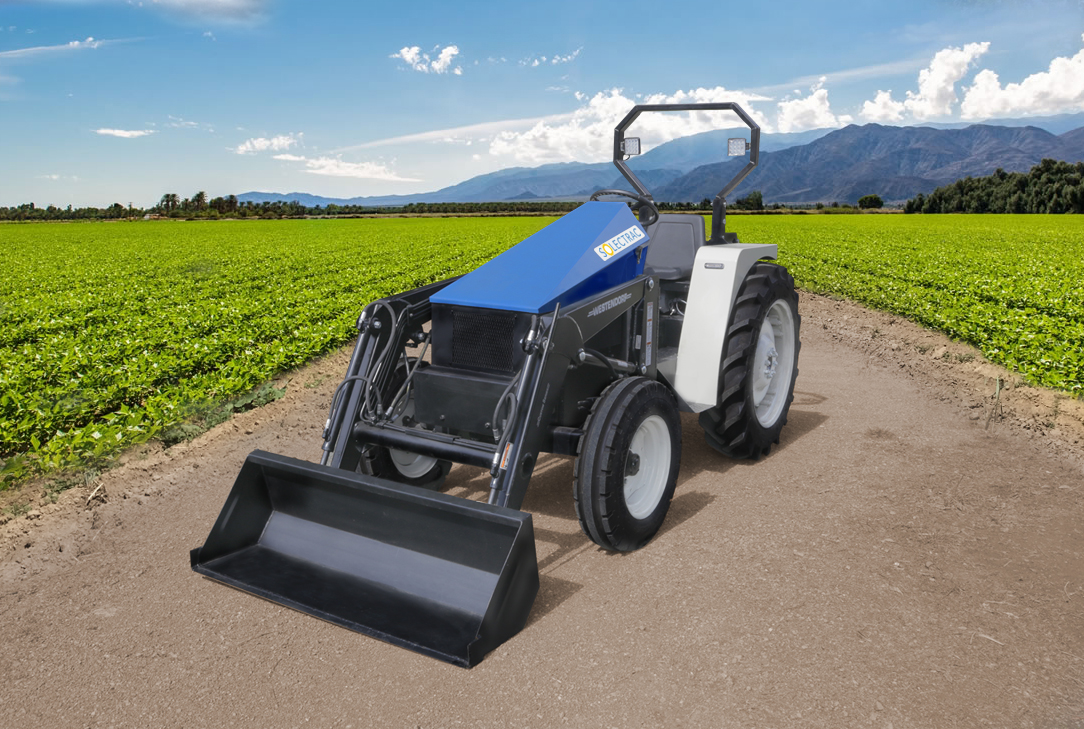 Electrifying Commercial Fleets:
Unique Challenges and Solutions
Key Takeaways from Cleantech Forum
San Francisco Panel on January 20, 2021 — Featuring Ideanomics CEO, Alf Poor
Public consciousness of electric vehicles has been growing by leaps and bounds, led by the startling success of car maker Tesla. In 2020, the Palo Alto firm sold nearly a half million of its sleek all-electric cars. That's still far behind the millions sold by behemoths such as GM and Ford, but Tesla is quickly moving into the mainstream with competitively priced EV sedans.
As the prime mover in the electric car space, Tesla is forcing the hand of traditional combustion vehicle makers, who are ramping up production of their own fully electric models to compete. Few, however, recognize the imminent revolution in another, huge EV space — commercial and specialty vehicles, trucks, tractors, and transit vehicles such as buses.
READ ARTICLE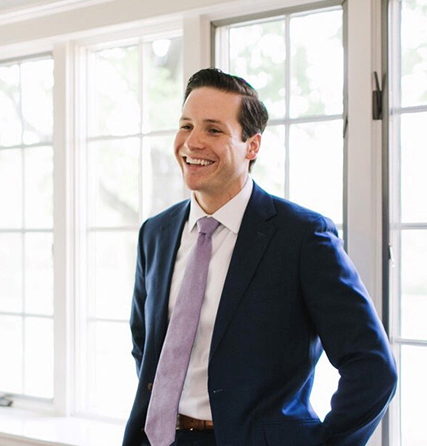 Bryan Rubio / Director of EV Solutions
Bryan comes to Ideanomics after nearly two years in the Port Authority of New York and New Jersey's Office of Environmental and Energy Programs, where he focused on leading their electric vehicle, renewable energy, and advanced battery storage initiatives. Prior to this role, he was an Associate at Gabel Associates, Inc., an Energy, Environmental, and Public Utility consulting firm heavily involved in electric vehicle analysis and policy development.
Bryan graduated Suma Cum Laude from Columbia University with an M.S. in Sustainability Management, Kean University with a B.S. in Sustainability Science, and Brookdale Community College with an A.S. in Applied Science for Automotive Technology. Outside of work he is avid outdoorsman who enjoys hiking, wildlife photography, skateboarding, snowboarding, and working on cars.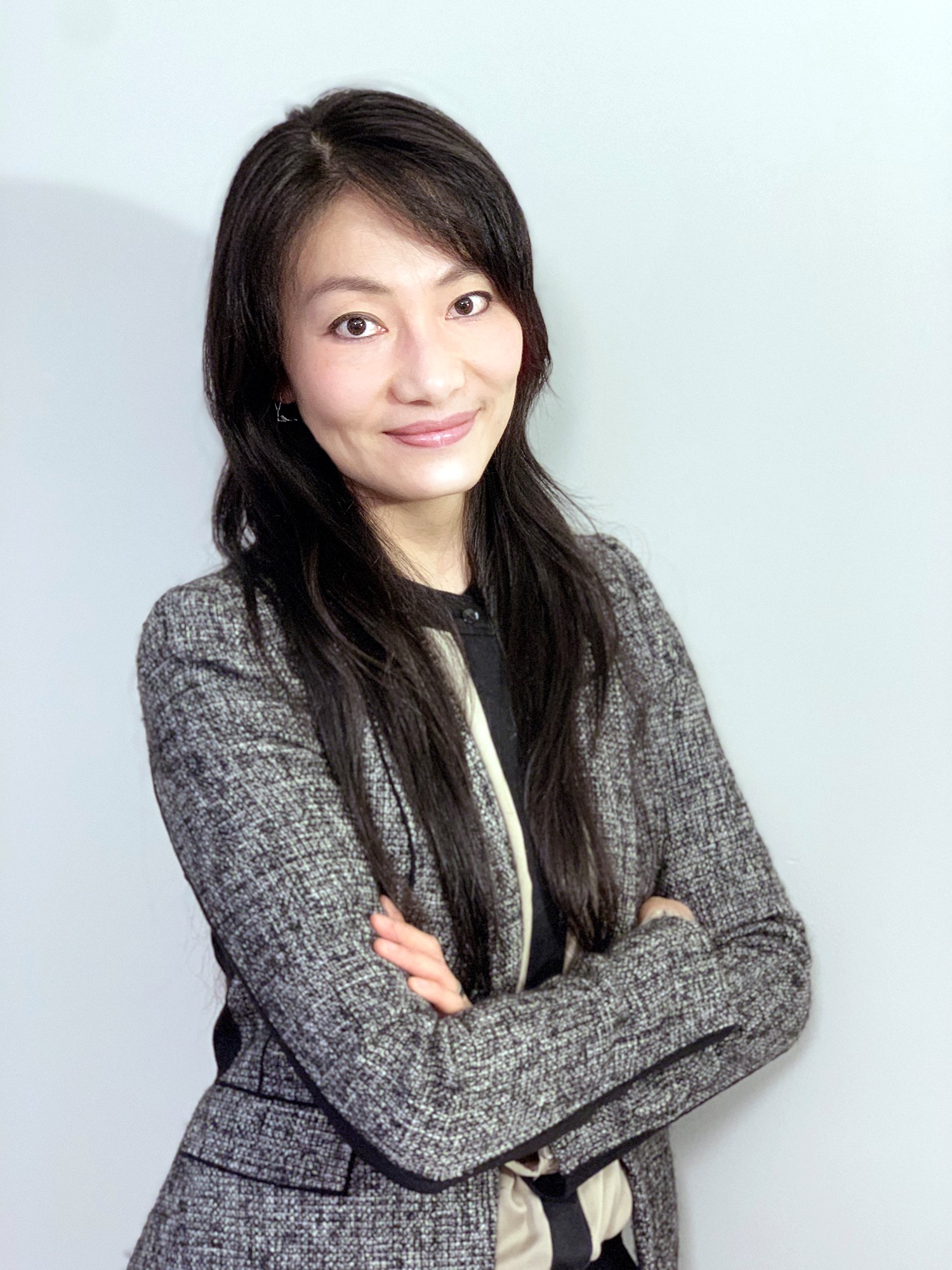 Angel Xie / VP, Marketing and Communications
For the last twelve years, Angel has assisted brands like Nike, Toyota and Hyundai to create innovative experiences and compelling stories.She has hands-on experiences in media, digital, creative, retail, and experiential. Her experiences across automotive, CPG, technology, financial services, and healthcare gives a unique advantage in today's hyper-connected marketing landscape. Having collaborated extensively with cross-functional, cross-regional teams and agencies allows her to approach any brand challenge holistically.
As a Chinese American, her intimate knowledge of the global marketing landscape, especially the Chinese market, has led to many pivoting business changes.
Prior to joining Ideanomics, Angel was consulting on Nike's global communications strategy and retail/membership experiences atR/GA Portland. Outside of work, Angel is a foodie, a rock climber, and a mom.