Ideanomics February Newsletter PDF
Download a PDF of our newsletter here or scroll down to read it online.
VIEW NEWSLETTER PDF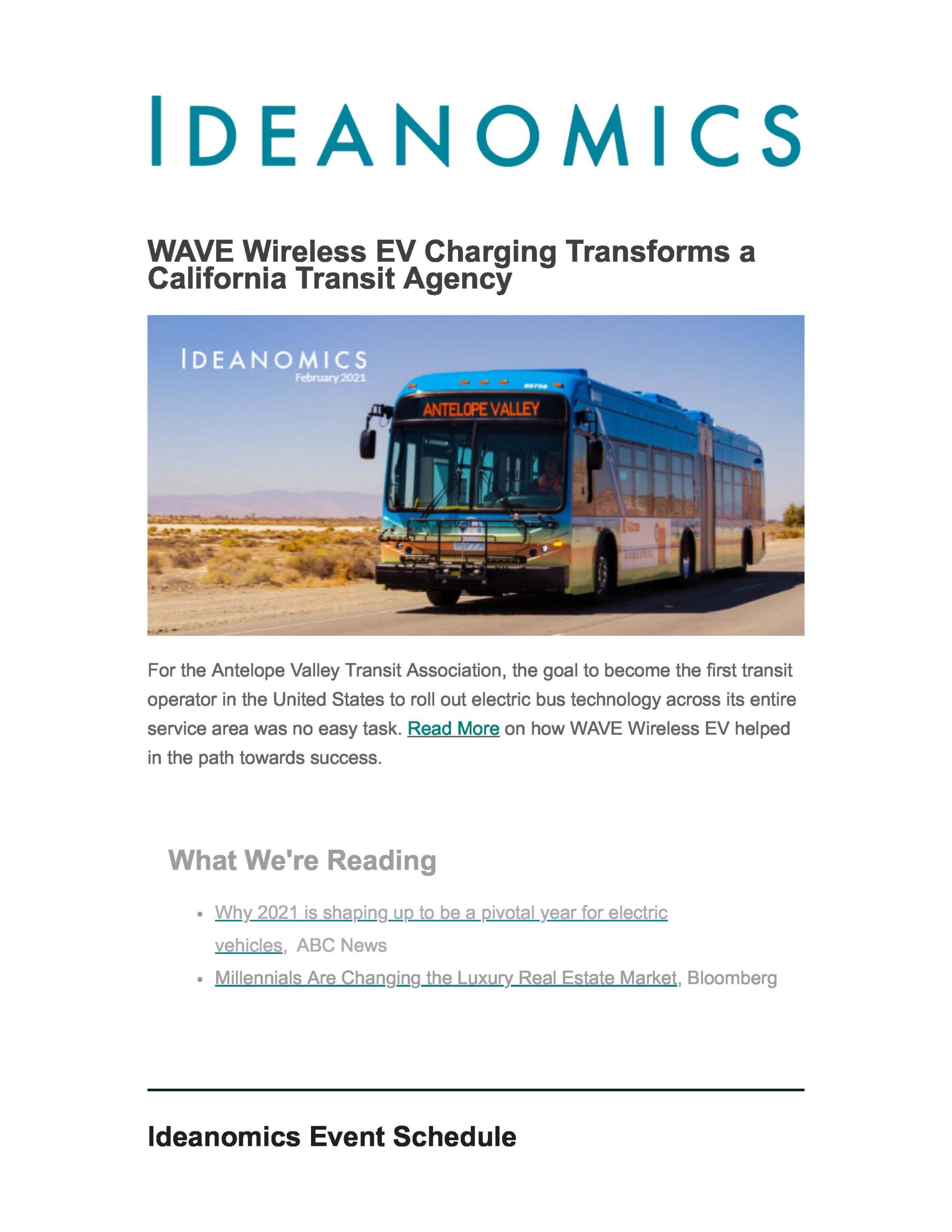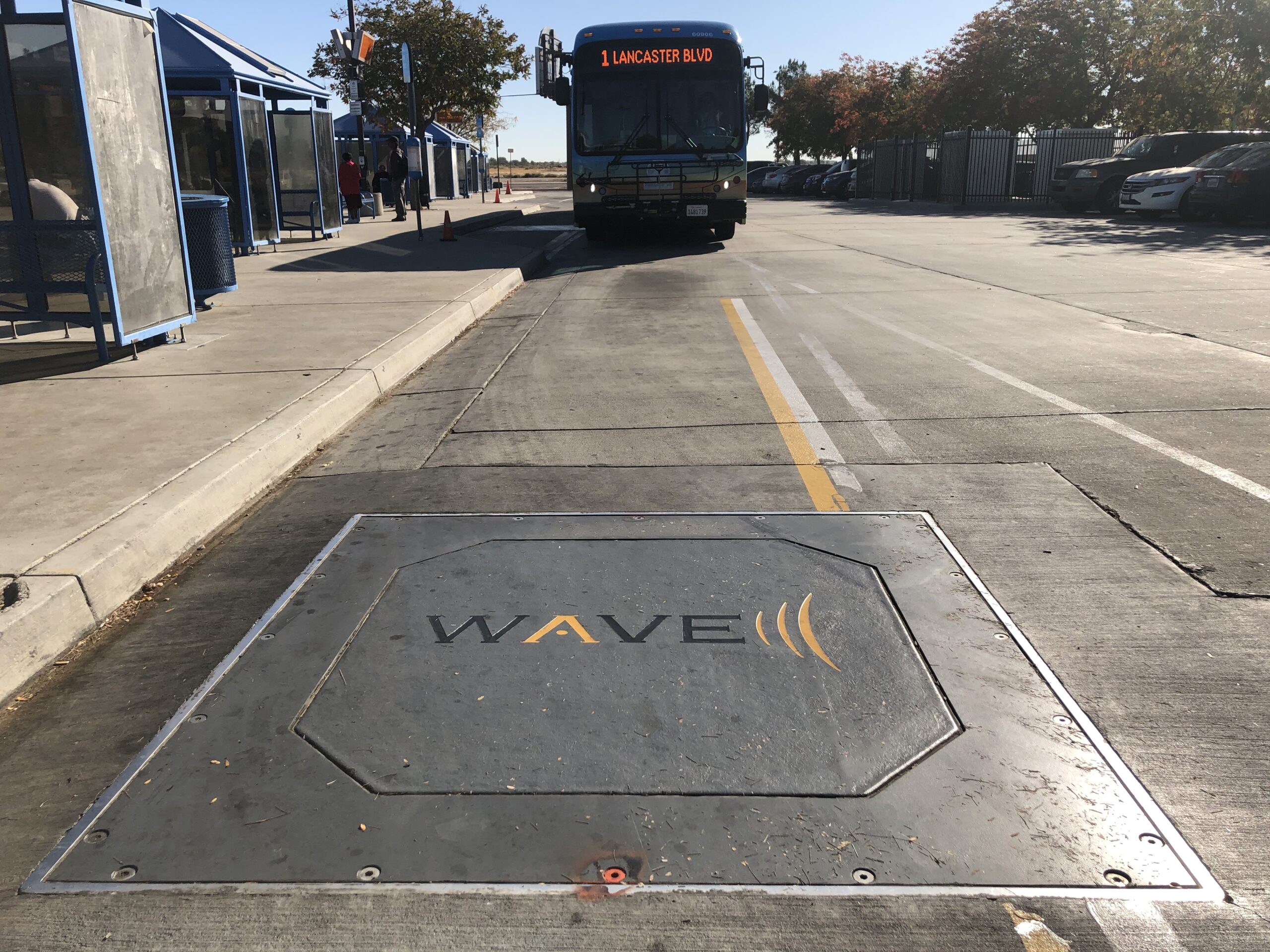 WAVE Wireless EV Charging Transforms a California Transit Agency
By Tom McDonald, WAVE Sr. Director,
Marketing & Communications
In 2014, the Antelope Valley Transit Association (AVTA) leadership set an ambitious goal — to become the first transit operator in the United States to roll out electric bus technology across its entire service area. However, the Los Angeles County agency faced a significant challenge: How to efficiently recharge buses on routes as long as 350 miles.
By December 2020, AVTA's fully-electric 65-bus local fixed-route fleet logged its four millionth mile, less than seven years after its first electric bus went into service. Moreover, the agency covered its longest routes with a single electric bus without making changes to its schedules or vehicle count. This was accomplished because of AVTA's decision to use wireless, high-power, in-route charging from WAVE.
READ ARTICLE
Ideanomics Event Schedule
1. Global Transportation Conference: Fleet Electrification in the US: Opportunities, Challenges and Solutions –March 4 @ 1:15 -1:55PM ET
James Holtz – Regional Manager, BYD Motor
Macy Neshati – Executive Director/CEO, Antelope Valley Transit Authority
Michael Masquelier – Chief Executive Officer, WAVE (Wireless Advanced Vehicle Electrification)
Craig Irwin (moderator) – Managing Director, Senior Research Analyst, Roth Capital
To register for the event click HERE.
Use "Wave/Ideanomics" to receive 30% off the registration cost.
2. FORCE Wealth Food Tech 101 Webinar – March 10 @ 11AM – 12PM ET
How technology & innovation will make food more safe, plentiful, and nutritious while improving our environment.
Moolec Science: Leading a molecular farming revolution with the alternative protein technologies
Solectrac: The first North American company to offer 100% battery powered, all-electric tractors
Spinning Wheel Brands: A women-led team of food & beverage entrepreneurs developing the world's most nutritious and sustainable plant-based products
Vitabeam: Deploying their proprietary VQe Technology to increase plant growth, health and yield
To register for the event click HERE.
3. 33rd Annual ROTH Conference – March 17, 2021
Please check our events page for updates HERE.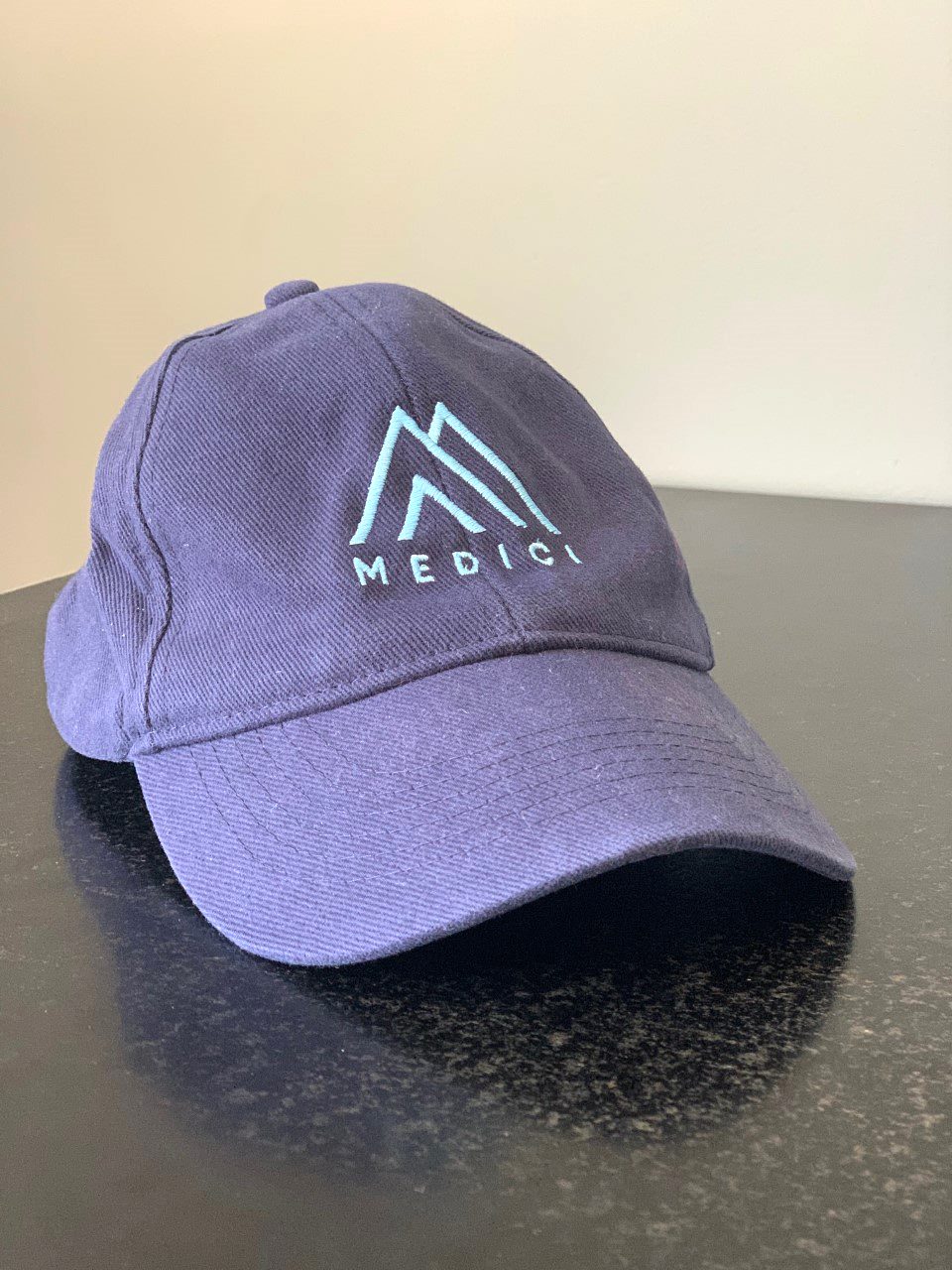 Did you miss the chance to get a Medici Motor Works hat?
Sign Up Here to Claim Your Own
Supplies are limited and will be issued on a
first-come-first-serve basis.