In 2022, Ideanomics made big strides in its mission to accelerate the commercial adoption of electric vehicles. The company evolved its structure to better serve customer needs for fast, easy, affordable EV (Electric Vehicle) and charging solutions.
The result is more Americans are now living electric.
IN THIS ARTICLE, YOU WILL LEARN ABOUT:
The customers benefiting from our electric vehicles and charging solutions.
How we are making it easier for customers to transition to electric vehicles.
How we have evolved to better serve our customers.

PURE ADRENALINE
RIDING ELECTRIC WITH ENERGICA
With support from Ideanomics, Energica has evolved beyond its racing heritage, niche product offerings and limited distribution channels to become the global leader in high-performance electric motorcycles.
We're proud to have helped Energica sell nearly 80% more motorcycles in 2022 compared to the same time last year. Globally, Energica saw a two-fold increase in sales.
HIGH POINT 01
Introducing You To The Experia
We saw an immediate, positive response translating into a strong backlog of demand. Production of the Experia is underway with initial deliveries ramping up.
HIGH POINT 02
Large Fleet Orders
Energica supplied 88 EsseEsse9+ to the Indonesia National Police. The motorcycles were used for escort services during the 2022 G20 summit in Bali.
Enter Into A World Of Fun
Energica 2022 Video Highlights

IN THE FIELDS
FARMING ELECTRIC WITH SOLECTRAC
Solectrac is creating a future where farmers use powerful, quiet and zero-emission tractors instead of noisy, polluting diesel-powered tractors. The benefits extend beyond the farm – kicking the oil habit means no toxic diesel pollution going into the air, settling in the soil, and ending up in our food system and bodies.
HIGH POINT 01
e25 Tractors
Solectrac supplied a combined total of 17 powerful, zero-emission and quiet e25 tractors to the University of California Agriculture and Natural Resources and Altman Plant Nursey. HEAVY DUTY
POWERFUL ELECTRIC WITH US HYBRID
US Hybrid is making a big impact in the specialty vehicle markets. You may not think about specialty vehicles often, but they are essential to our lives. They are the vehicles that power our economy and improve our quality of life –  like street sweepers, buses, port and warehouse vehicles.
These vehicles are expensive, and operators want to run them for a long time. This is where US Hybrid comes in, converting existing fossil-fuel-powered specialty vehicles to zero emission. A fast, easy, and affordable way to keep these essential vehicles moving and in compliance with regulations.
HIGH POINT 01
Expanding A Strategic Partnership With Global Environmental Products (GEP)
GEP ordered 25 battery electric zero-emission propulsion kits from US Hybrid for street sweepers, with the potential for more 37 kits to be ordered.
HIGH POINT 02
Zero-Emission Paratransit Vans
US Hybrid delivered five Hydrogen-Powered Fuel Cell paratransit vans to Central Ohio Transit., and four Hydrogen Fuel Cell powered paratransit vans to SunLine Transit.
HIGH POINT 03
Reducing Emissions From Port Operations
US Hybrid partnered with Toyota Tsusho to convert a diesel-powered heavy-duty stacker to zero emission at the Port of Los Angeles. A second conversion project is underway.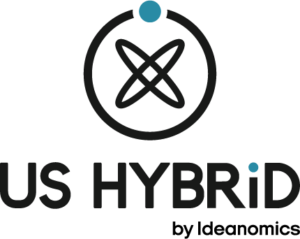 US Hybrid places a high degree of importance on its relationships with ports, as they are traditionally located within or adjacent to disadvantaged communities whose residents are disproportionally exposed to bad air quality.

FULL POWER
HANDS FREE ELECTRIC CHARGING WITH WAVE
Charging Pad images have been altered to replace WAVE's former logo with WAVE's current logo. 
Ideanomics Energy's WAVE wireless charging is a transformative, leapfrog technology that unleashes the full potential of America's EV fleets.
HIGH POINT 01
A Vital Part Of America's Largest Electric Bus Fleet
Antelope Valley Transit Authority (AVTA) operates has logged nearly 10 million electric miles driven and has met California's 2040 Innovative Clean Transit (ICT) mandate ahead of schedule.
HIGH POINT 02
Resilience and Recovery
Just one day after Hurricane Ian hit Florida, Ideanomics Energy's WAVE wireless charging system in St. Petersburg was back up and running.
HIGH POINT 03
Ultra-Fast 500kW Charging
Ideanomics Energy's WAVE ultra-fast 500kW charging system fully charged a Class 8 electric truck in less than 15 minutes, heralding a future where fleet operators could achieve near-continuous EV uptime.

POWER UP
TRANSFORMATIVE CHARGING
WITH IDEANOMICS ENERGY
Ideanomics Energy provides turnkey charging solutions – including AC/DC fast chargers and wireless charging systems. They are also pioneering advanced containerized charging technology. Most importantly,  Ideanomics Energy is eliminating the high cost of charging deployment with a pioneering "Charging-as-a-Service" model – replacing big upfront costs with a flat monthly fee. The result: customers get to electrify faster, easier and more affordably.
HIGH POINT 01
Charging-as-a-Service
As part of the Freight Electrification-as-a-Service for Transformation (FEaST) consortium project, Ideanomics Energy is providing "Charging-as-a-Service" for electric trucks operated by NFI Industries in New York.
HIGH POINT 03
Working with Peterbilt
In California, Ideanomics Energy is helping Coast Counties Peterbilt electrify their dealerships and fleet operations by providing renewable energy generation, energy storage systems, and DC fast charging infrastructure - all underpinned by our innovative "Charging-as-a-Service" model. All Coast Count Peterbilt needs to do is provide the driver and the electric trucks, we handled the rest!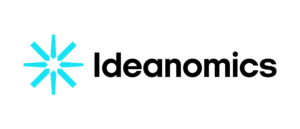 How We Are Making It Easier For Customers To Transition To Electric Vehicles
Bigger factories ft. modern assembly lines and technology.
Energica
doubled manufacturing capacity at
its
facility
in  Moderna Italy, featuring state-of-the-art, semi-automated assembly lines.
Solectrac tripled-production capacity with the opening of its expanded assembly in California and through its production Joint Venture with Nolan North.
Ideanomics Energy's new 12,000 square foot WAVE production facility started operations, featuring semi-automated assembly lines and innovative 3D printing solutions.
To keep pace with growing production, Ideanomics also helped our subsidiaries enhance their sales and distribution capabilities.
HIGH POINT 01
Dealer Expansion
Energica added more than 130 certified dealers worldwide, and entered the high-value Japan and Australia markets. With the continued support of Ideanomics, Solectrac made significant strides in dealership expansion, achieving coast-to-coast coverage. There are now 34 certified Solectrac dealers in 64 locations in 22 states.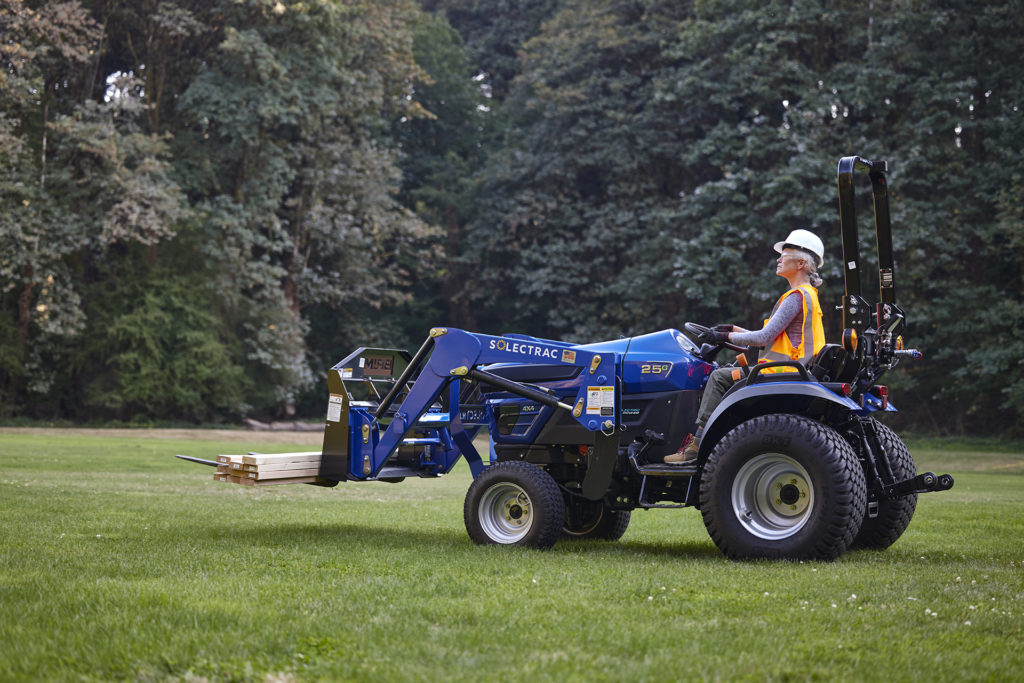 HIGH POINT 02
Strategic Partners
ABC Companies, a leading provider of motorcoach, transit and specialty passenger transport equipment in the USA and Canada, become a certified reseller of WAVE wireless charging in North America. The resale partnership expands WAVE's distribution across North America and into private charter fleets.
HIGH POINT 03
Energica Inside
Energica is helping other OEMs across a wide range of industries electrify their product lines. For example, Energica is supporting Solectrac with battery pack development, Vehicle Control Unit (VCU) development, and prototype assembly and testing for the next generation of electric tractors.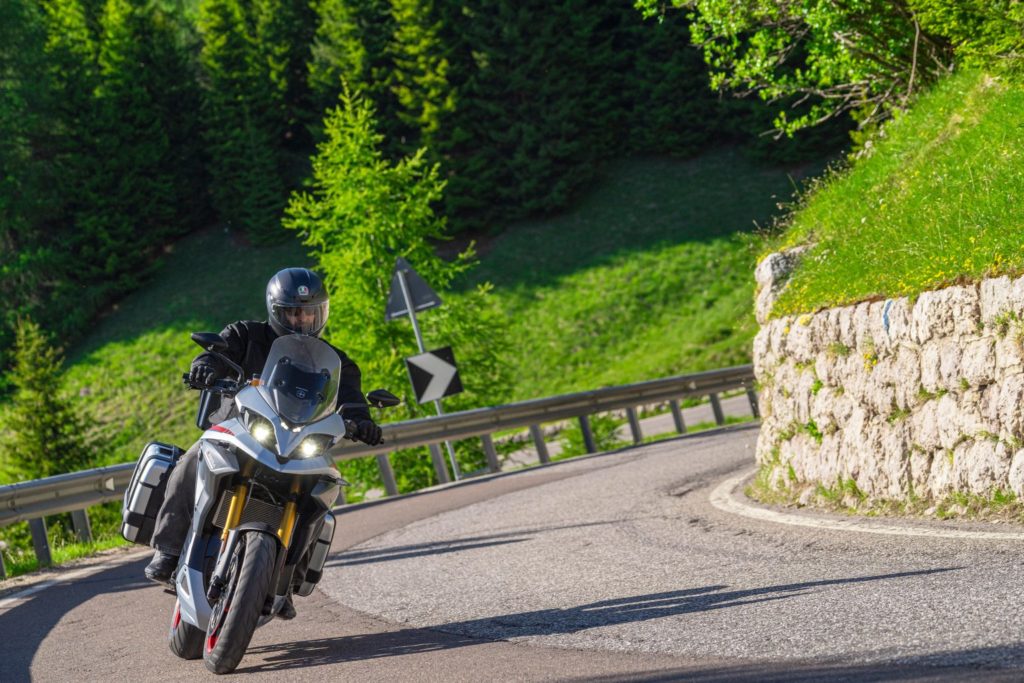 How We Have Evolved To Better Serve Our Customers
Ideanomics is 100% committed to becoming an industry leading provider of EV and charging solutions. Our singular focus is making it fast, easy and affordable for US and EU customers to electrify their fleets.
As part of our evolution, we formed two new teams focused on driving integration and acting as a change catalyst: Ideanomics Digital and Ideanomics Design.

Modern EV's are smart. That means competitive OEMs are also leading tech companies. Ideanomics Digital provides a standardized process to develop and deploy advanced digital solutions.
HIGH POINT 01
Formed a strategic partnership with Google Cloud.
HIGH POINT 02
Partnering with Solectrac to develop IoT-enabled tractors.
HIGH POINT 03
Developed WareSmart, a free tool for warehouse operators in California's South Coast Air Quality Management District (SCAQMD) to predict WAIRE fees and compliance scores.

Ideanomics Design is the soul of the company, and the voice of the customer. During every step of the design process, our design team puts the customers' needs first," to ensure we create elegant product offerings that provides the absolute best customer experience possible and inspires the digital generation.
HIGH POINT 01
Ideanomics Design is providing modular and future-forward styling to Solectrac's upcoming line of tractors. Ideanomics Design will work closely across subsidiaries in Ideanomics Mobility and Energy verticals on product and service designs, including VIA Motors, once the transaction is complete LOOKING AHEAD TO 2023
In 2022, Ideanomics and its subsidiaries worked together to revolutionize the future of commercial EVs and provide unparalleled products and services to customers worldwide. We look forward to continued growth and innovation in 2023 and beyond as we strive to deliver the best EV and charging solutions to our customers.