IN THIS ARTICLE, YOU WILL LEARN ABOUT:
How
Ideanomics's portfolio of companies is working together to share technology
and
expertise
to
build #ABetterEV
How

Solectrac, Energica and Ideanomics Design are reimagining the future of sustainable agriculture through the next generation of electric tractors
How

OEMs

can

quickly and affordably bring

new EVs to market with

Energica's industry-leading EV design, engineering and technolog

y
From Italy's Motor Valley to California's Central Valley: How Ideanomics Design and Energica Inside are Pioneering the Next Generation of Solectrac Electric Tractors
Ideanomics is accelerating the commercial adoption of electric vehicles, and that includes helping other companies decarbonize their future product lines and existing fleets.
Consumers consistently cite two major barriers to EV adoption that are as true for motorcycles as they are for automobiles: operating range between charges and charging infrastructure. A third consideration, closely following, is price. 
Energica is applying its engineering, design and technology expertise to electrify tractors, marine vehicles, aircraft and more through its Energica Inside business unit. In fact, their first project involves helping California-based Solectrac build a better electric tractor.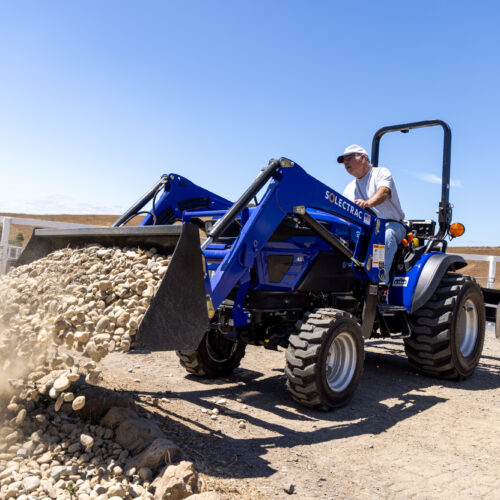 "They expect the product to be as capable and versatile as their current diesel tractor equivalents.

Nicholas Toomey

Director of Engineering, Solectrac
At First Glance, an Obvious Paradox
Besides running on electricity, what do an electric tractor creeping through the sprawling agricultural fields of California's Central Valley, and an electric motorcycle, bolting down a racetrack at a lightning-fast 150mph in Italy's Motor Valley actually have in common?   
Within the Ideanomics portfolio of companies, like-minded teams are collaborating on proprietary technology and expertise to build #ABetterEV, and in doing so, ushering in the future of sustainable, zero-emission agriculture.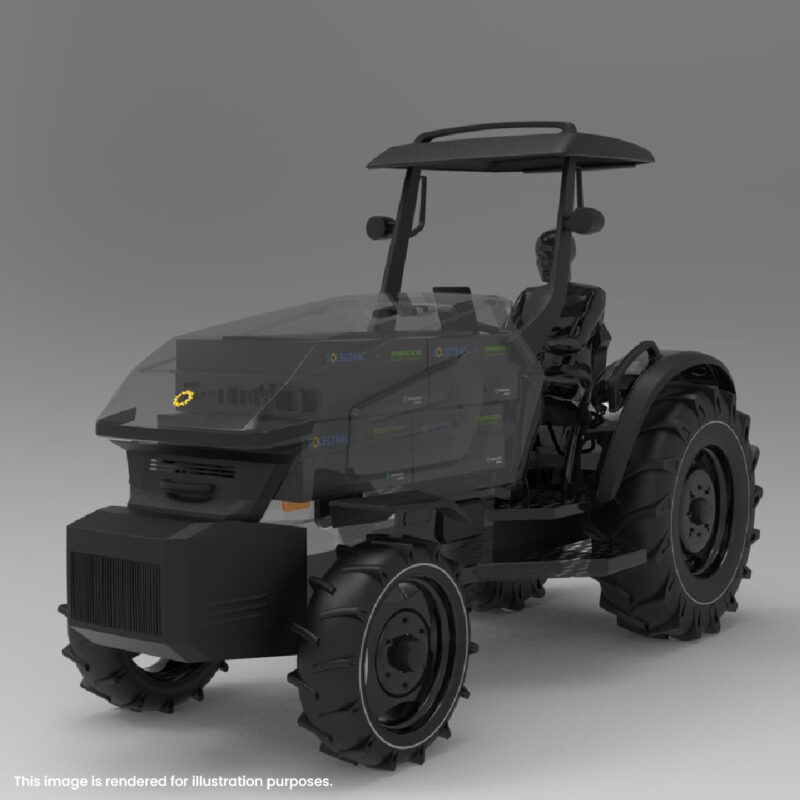 Ideanomics Design
Ideanomics's in-house design studio, shaping the future of commercial EV solutions industrywide by embedding a more cost-effective, efficient and standardized design process across the organization.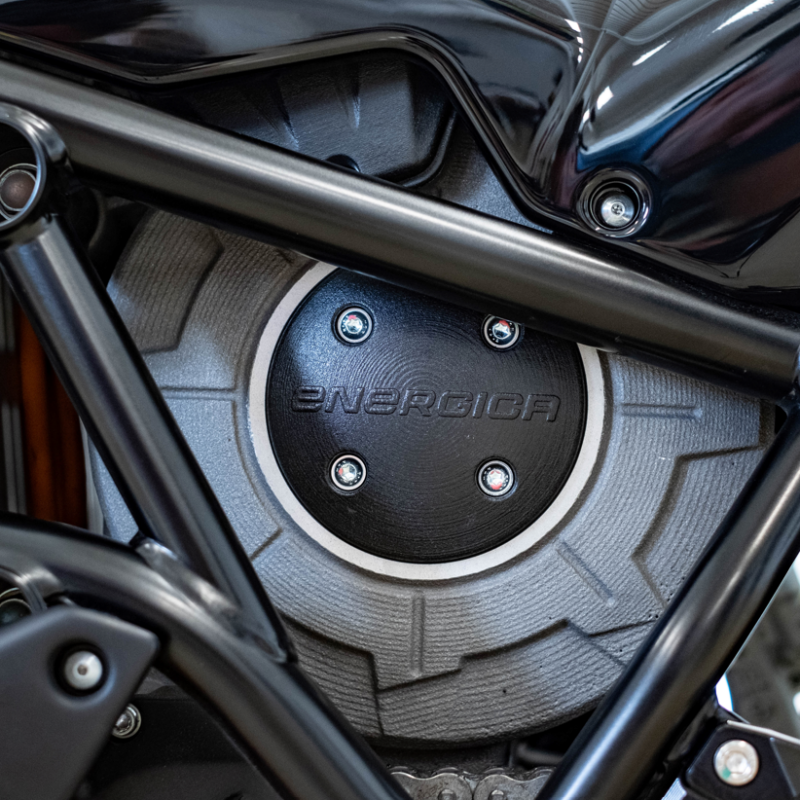 Energica Inside
A special business unit of Energica Motor Company headquartered in Modena, Italy, Energica Inside offers customized solutions for powertrains, battery packs and systems integrations to EV manufacturers across multiple sectors.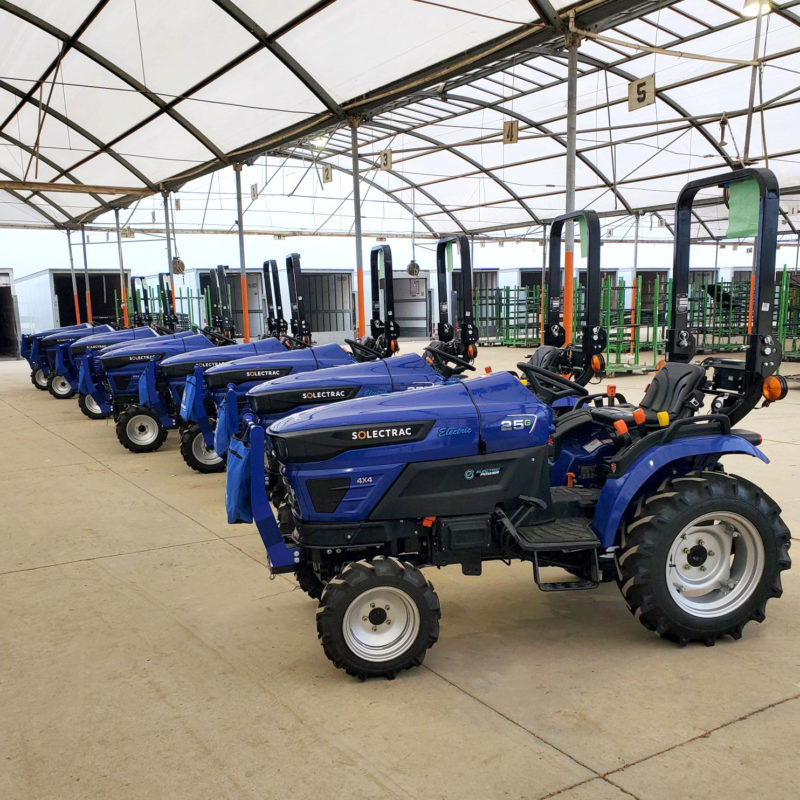 Solectrac
Established in 2012, California-based Solectrac brings 10+ years experience building electric tractors and a network of 36 dealers in 75 locations across the US.
Leveraging their collective and individual expertise, Solectrac, Energica Inside and Ideanomics Design are developing the next generation of Solectrac's electric tractors, the e75N, a bigger electric tractor featuring new styling, enhanced efficiency and world-class performance, slated for introduction to the market in 2023.  
For farmers shopping for an electric tractor, their needs are even more precise: a product that functions just as well— if not better— than an equal size diesel unit. Tractor customers also expect highly durable and reliable products that fit seamlessly into their agricultural operations. "End users and customers of the e75N want a tractor that is quiet, powerful and environmentally friendly," says Nicholas Toomey, Director of Engineering, Solectrac.   
Addressing farmers' unique needs required special consideration to be placed on the design of the e75N.
"In traditional agriculture mobility, some of the vehicle architectures require compromises in the creative design process," says Carlos Arroyo, Chief Designer, Ideanomics. "When designing the e75N, we took this project as a vision for the future that also addressed today's needs."  
The project began with Ideanomics Design developing a strong future product concept and analyzing farmer requirements. The e75N, according to Arroyo, needed to have a 'digital personality', easily identifiable as a game-changer for the agricultural industry: functional design but with a high-tech impression.  
A core philosophy of Ideanomics Design is designing creatively with "digital first" users in mind. This future-forward design language will characterize the next generation of Solectrac products, rethinking the e75N as a high-tech, sophisticated electric tractor synonymous with user-friendly digital solutions.  
"In keeping with Solectrac's commitment to continuous innovation, the next generation of Solectrac tractors will take advantage of improvements in battery technology and more efficient propulsion systems to provide longer duty cycles. It's a great source of creative and technological inspiration for us.

Carlo Iacovini

General Manager, Energica Inside
Guided by Ideanomics Design's vision for the e75N's design, Energica Inside is leading the development, assembly, testing and validation for the tractor, an end-to-end process that starts from the CAD drawing and reaches a validated prototype.  
Toomey explains that harnessing power is a strong consideration for electric tractors, which benefit from instant torque, even at low operating speeds. "With motors and battery power of this magnitude, it becomes important to 'tame the beast.' Our brilliant design team welcomed the challenge of writing vehicle control software to deliver a world-class operating experience. The smooth torque delivery of the e75N is truly unprecedented in this space." 
Making the "Hard" to Electrify "Easy"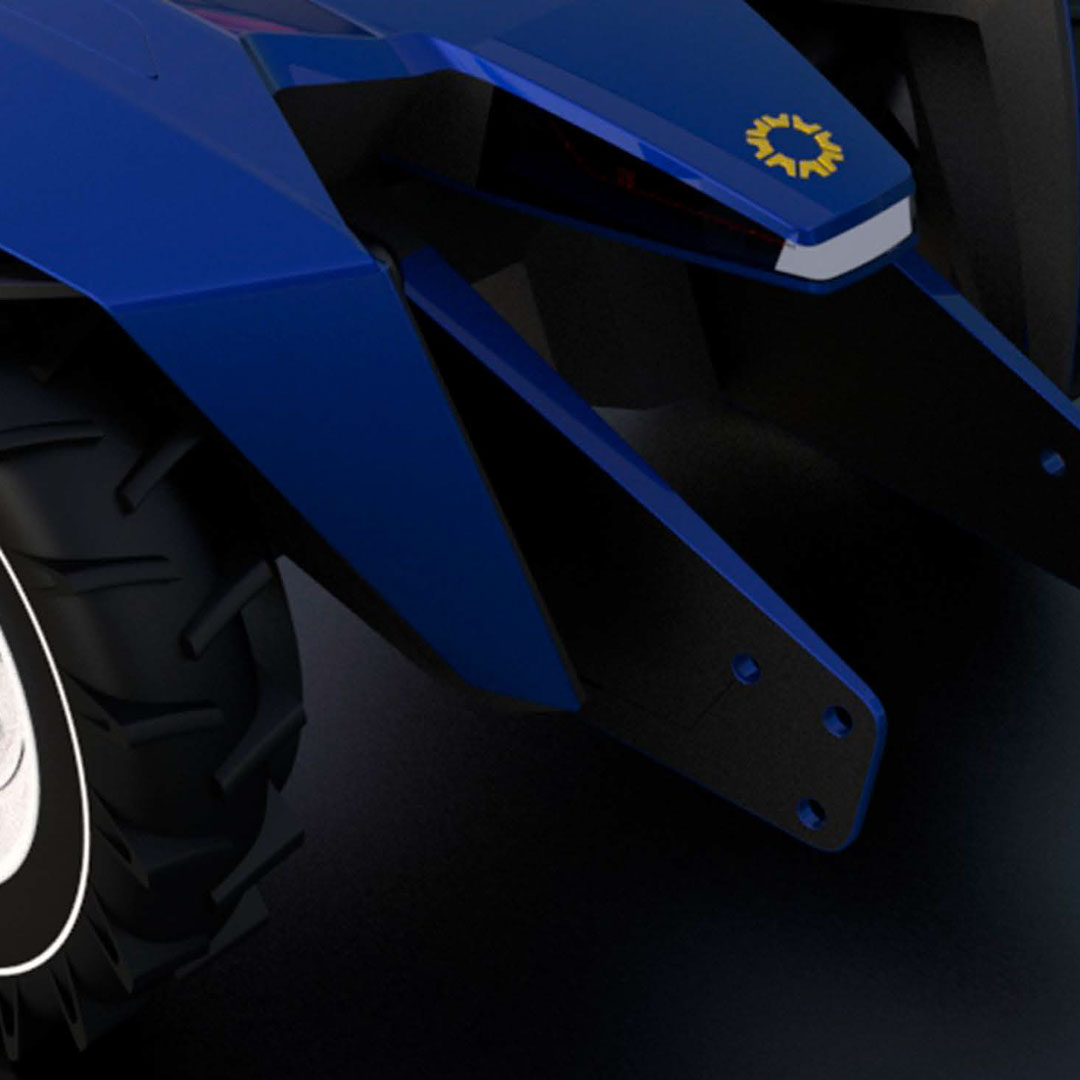 "Building and designing the e75N is exciting and helps the tractor industry be sustainable. Building an electric tractor is fun—it makes planet earth feel more alive."

Carlo Iacovini

General Manager, Energica Inside
While electric tractors and motorcycles differ on the surface, they face similar obstacles during the design process. Solectrac and Energica's teams are working together to design power electronic components derived from Energica's leading electric motorcycles.  
"Mechanical, electrical and electronic engineering of the e75N is very similar to what we have faced in Energica's 10 years," says Iacovini. "This feeling is familiar to us, as it is similar to what we have experienced in the past, which was building an electric motorcycle in 2009—when everyone said we were crazy." 
"It's been a pleasure working with an industrial design team that understands our functional constraints and works with us to overcome challenges elegantly. Their excitement and energy are contagious, and we like to think we are carrying over some of that into our tractor design," says Toomey. For the three teams, working together through Ideanomics is a strategic advantage in the market. "We are all partners for the long haul, like brothers and sisters. As projects are completed, we are simply onto the next one. The dynamic is different when it comes to attacking design challenges. It's clear we are all in it together." 
With several projects underway, Energica Inside is helping OEMs to quickly and affordably bring to market a new generation of electric tractors, watercraft, aircraft, and passenger and urban mobility vehicles. All built around Energica's industry-leading EV design, engineering and technology.