WAVE Wireless Charging solves industry's biggest barrier to electrification.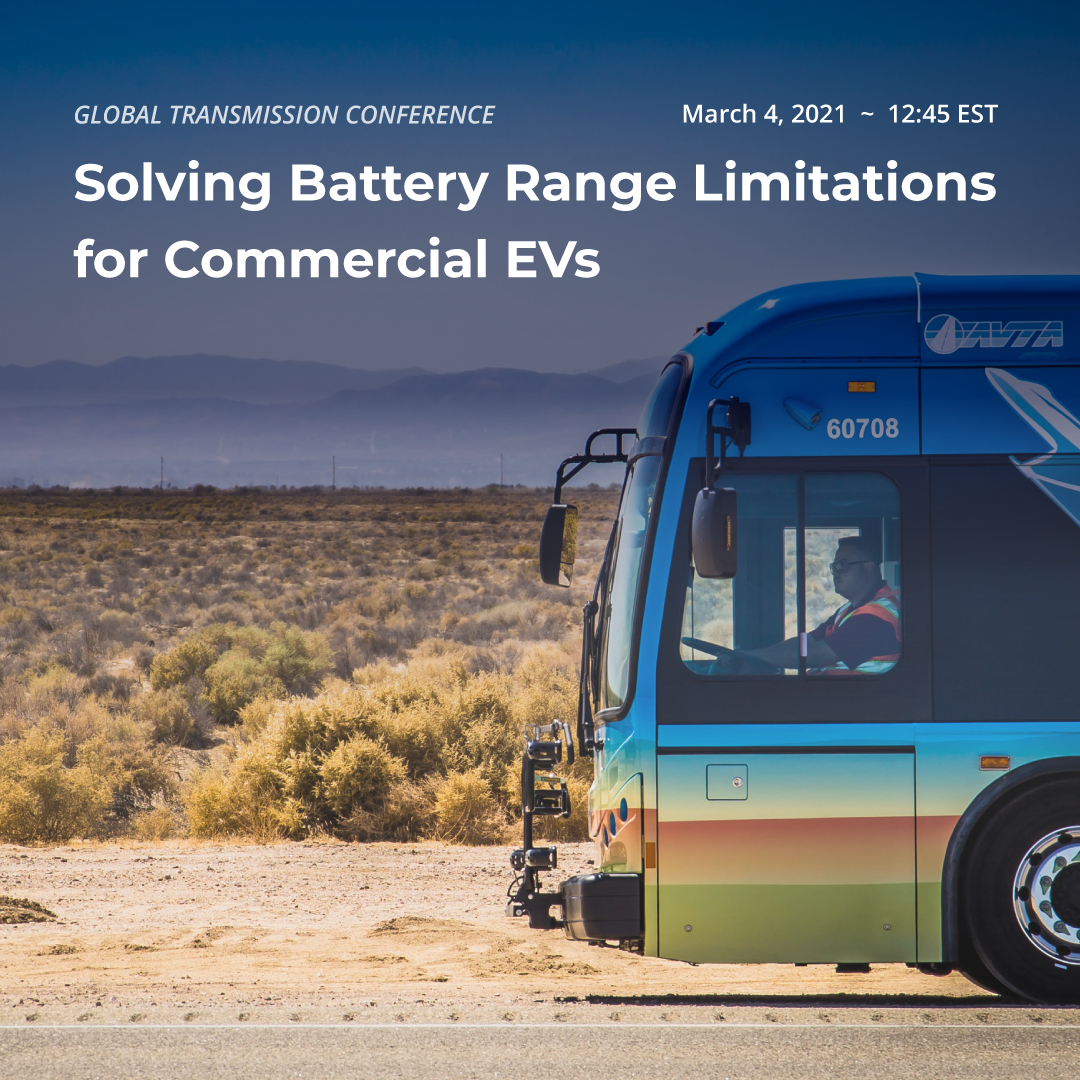 Global Transmission Conference
Virtual panel discussion held March 4, 2021
Panelists:
Macy Neshati, CEO of the Antelope Valley Transit Authority
Michael Masquelier, CEO of WAVE
James Holt, Regional Manager, BYD
Moderator:
Craig Irwin, Managing Director, Roth Capital
Electrification of mass transit is by no means a new idea. Trolley systems were common in crowded American cities in the decades prior to mass adoption of the automobile. Typically, they relied on an overhead wiring system called a pantograph to keep people moving day and night.
A few streetcar lines still run as tourist attractions, but most have been "bustituted" or simply dismantled, their tracks paved over. Yet the demand for reliable, inexpensive city and interurban transit has never gone away. Many cities today use polluting diesel buses and occasionally light rail, with varying degrees of success. The mushrooming ride-sharing business has filled in gaps elsewhere.
Adding thousands of unregulated, fossil-fuel burning private vehicles to the mix is hardly a step in the right direction in terms of climate change. Transit operators concerned about reliability, air quality and cost need look no further than Southern California for a successful, proven example of how transit electrification is staging a comeback.
Empowering the Largest EV Mass Transit Fleet in the U.S.
An early adopter, the Antelope Valley Transit Authority (AVTA), has already taken big steps toward a total electric bus platform. The AVTA, which is part of the Los Angeles County Metropolitan Transportation Authority, recently logged its four millionth mile of zero-emission operations.[1]
Macy Neshati, CEO of AVTA, runs the largest EV fleet of mass transit vehicles in the United States. It currently boasts 95 buses operating in both urban and rural areas without a hitch thanks to in-ground, wireless charging systems made by WAVE. AVTA total annual ridership is more than 2 million commuters, serving 20,000 riders monthly over a total service area of 1,200 square miles.
Rather than labor-intensive plug-in charging or unsightly overhead wiring, the AVTA fleet uses WAVE inductive chargers — power transfer pads embedded in the roadway. The wireless charging technology only requires a bus to park on top of an electromagnet for wireless charging to occur.
For Neshati, the decision to rely on in-ground, wireless charging instead of overhead wires was an obvious one.
"We're huge believers in keeping people off of ladders, and off the top of roofs and all that, just from safety and all protection standpoints," Neshati said. "Anything that's 15 feet in the air and requires mechanisms and motors to come down and extend and go back up, things can go wrong. Motors can break, things don't work and all that."
In contrast, WAVE technology has no moving parts and makes no contact with the bus, nor does the driver have to step off the bus to manually connect to power, Neshati said.
"You drive over it, charge up, pull away, and go on. I'll take simplicity and safety over complexity and moving parts.

Macy Neshati

CEO of the Antelope Valley Transit Authority
WAVE Wireless Charging Solved Industry's Biggest Barrier to Electrification
Every innovative technology requires a willing dance partner with a shared vision, said Michael Masquelier, CEO of WAVE. AVTA decided early to be an industry leader by becoming the first all-electric bus system in the country, he said. 
"What they did is they now set the blueprint for really every agency, I think, throughout the U.S. and throughout the world, from what we're starting to see," Masqueilier said. "Macy will tell you he gets a request about one per day that somebody that wants to come out and see it." 
"What they've done is be able to show that long routes are not a barrier for fleet electrification. We have solved that problem once and for all.

Michael Masquelier

CEO of WAVE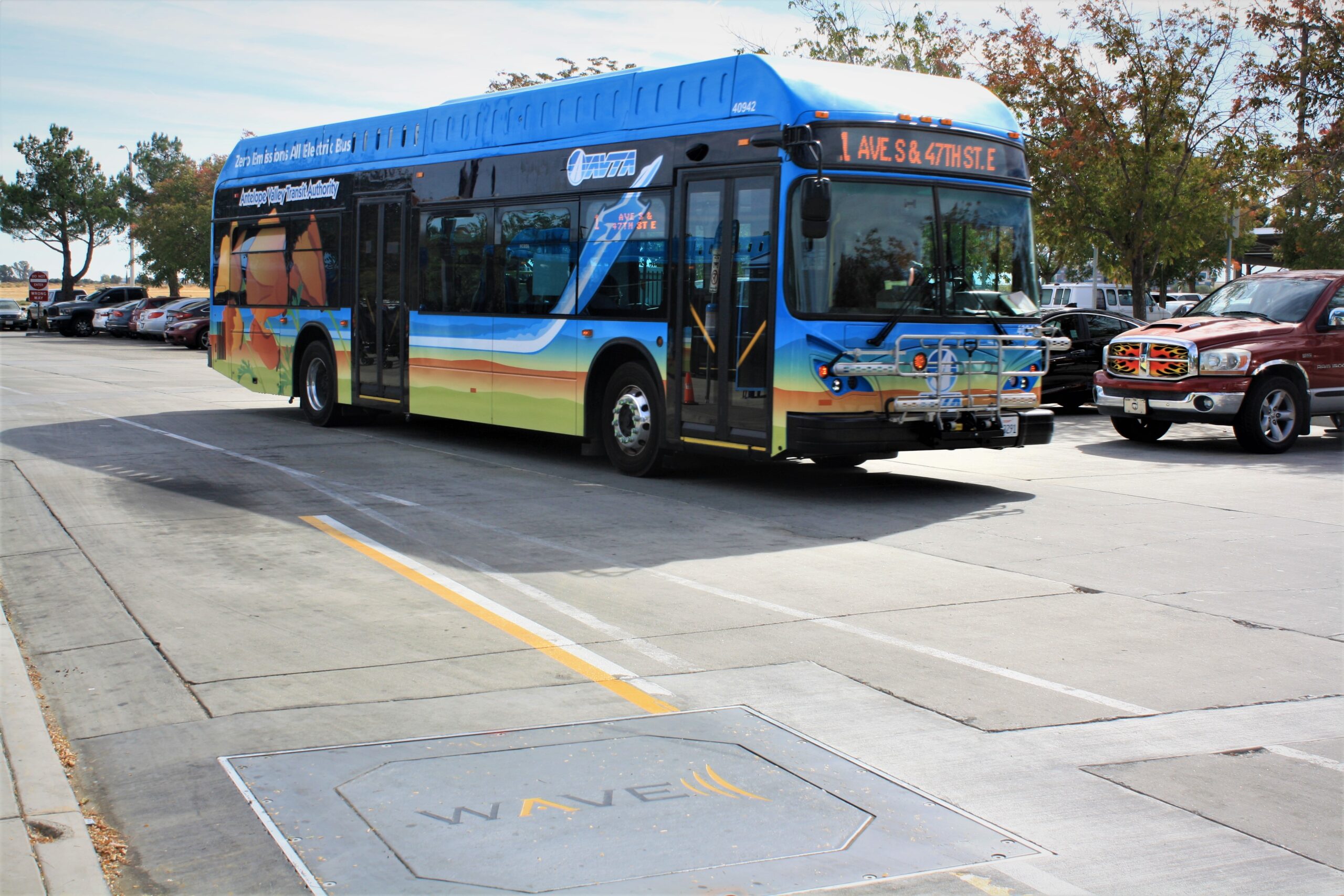 By staging WAVE inductive chargers along the routes, drivers can easily "top off" onboard bus batteries as they stop to load and unload passengers. That means a single bus can continue on its route essentially indefinitely, without having to return to depot to charge. What's more, continuous charging means batteries can be smaller and cheaper. 
"Absolutely, I think the biggest concern with everybody was range anxiety," said James Holt, Regional Manager for BYD, which partnered with WAVE to manufacture buses compatible with in-ground chargers. 
"Providing a flexible solution like WAVE, for us as a manufacturer, is just another check mark box, saying, 'Hey, yes, we can do that.' It helps us to overcome some of the objections presented by our customers.

James Holt

Regional Manager for BYD
Already, evidence is mounting that the total cost of ownership of wireless bus charging is far lower than plug-in or pantograph systems, Masquelier said. Moving to electric from diesel is a plus for clean air, whatever the technology, but choosing wireless can actually save money, too, he explained. 
Lower Total Cost of Ownership and Ease of Operation is Driving Wider Adoption
"The upfront cost can be higher, but let's look at from a total cost of ownership standpoint, where it's going to be significantly lower. We're already starting to see data that validates that. If you look over a 12-year lifespan we show savings of at least $1 million on wireless, compared to just doing plug-in depot charging. And that's really a conservative number.

Michael Masquelier

CEO of WAVE
Wireless, in-route charging also translates into fewer electric buses needed to service demand, Masquelier said. Labor is less of a cost as well; nobody has to stand around plugging and unplugging buses. 
"What we provide is a really simple solution. The driver goes up, pulls over the pad, and automatically starts charging," Masquelier said. "If they decide to leave early, if they drive away, it automatically safely shuts down. It's safe. Uptime has proven to be fantastic, and it's also a really convenient solution." 
Lack of moving parts means lack of maintenance, said Neshati. "Things just work and don't require movement and motion and connection and all that," he said. "You just have to get relatively close to the pad and you're done. A little bit of extra money upfront for a life-cycle timeframe of a more efficient product is definitely worth the consideration." 
Masquelier said he has taken leaders from other transit agencies to see the AVTA wireless system in operation and they always come away convinced. Experienced transit operators "get it" about wireless charging immediately, he said. 
"They're there for about five minutes. They see it working and they say, 'Okay, this is great. Clearly, it works. I'm ready to leave. I want to buy this stuff,'" Masquelier said. 
Going completely wireless solves other problems facing many transit agencies, such as efficient route planning, said Holt. 
"I think that really helps to have that range augmentation when necessary, but then not have it when they don't need it. I think with Wave, you get the flexibility. It's in-ground. There's nothing overhead," Holt said. "For the cities and communities, it's less management and concern about vandalism and things of that nature. It essentially looks like, I guess the correct term now is the 'person hole,' in the street."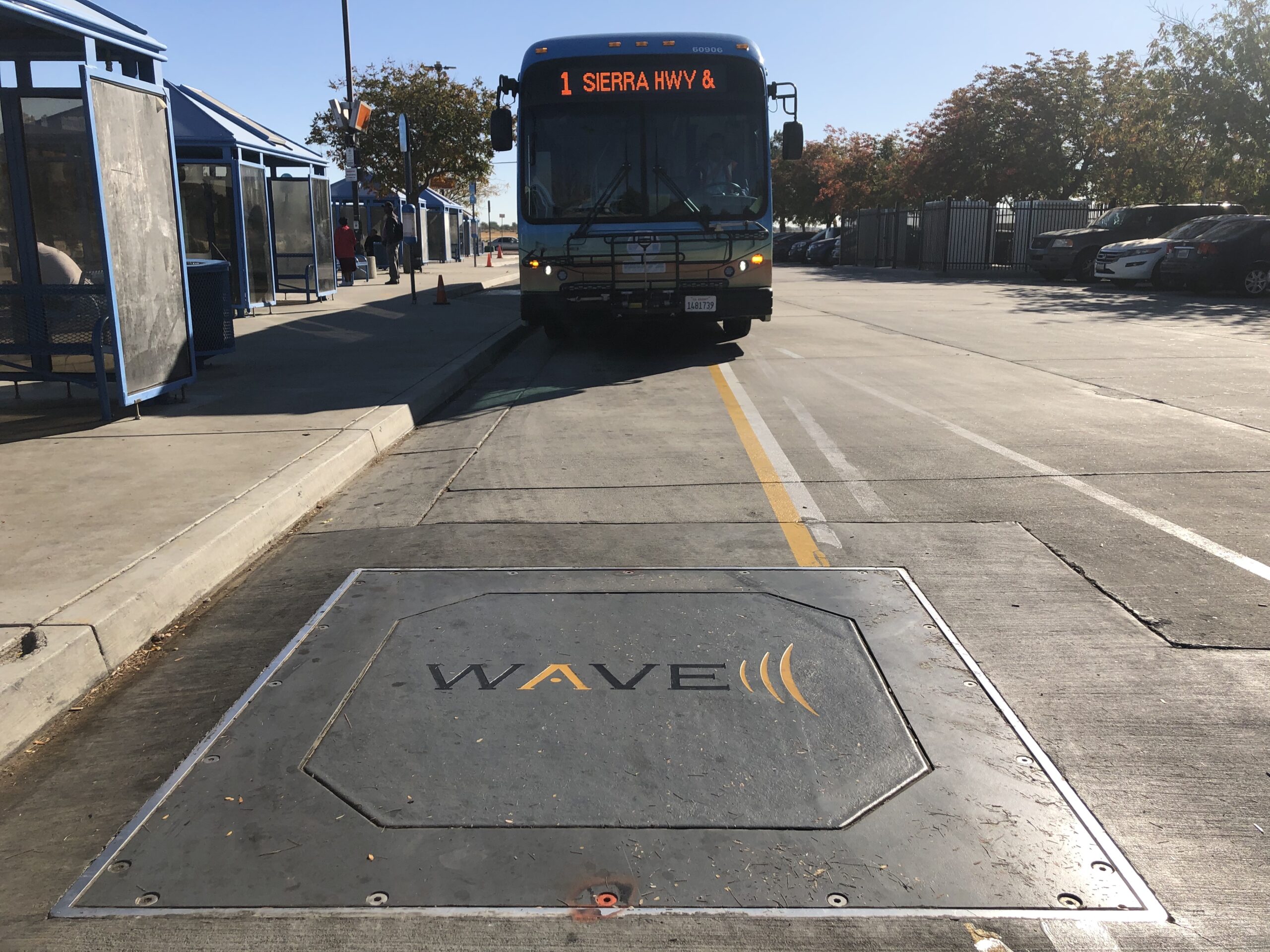 Wireless Charging is Redefining the Future Beyond Mass Transit
In time, expect in-ground charging to extend to trucks in general as the size of chargers grows to meet heavy truck demand, Masquelier said. 
"We're taking some of the success we've observed in transit and starting to apply it to the truck space in general. We've got other projects that extend beyond this at the port of L.A. that involves drayage trucks." said Masquelier. "They're looking for a 500 kilowatt charger." 
The trend toward easy wireless charging is expected to extend larger fleets, he continued. "You can already envision fleets that are on the order of 500 to 1,000 vehicles, like delivery vehicles and such," Masquelier said. "We're all ordering on Amazon. There are a lot of these middle-mile, last-mile delivery trucks. Fleets are now starting to see the success and saying, 'Hey, we can do this.'"
Finding the balance between capacity and vehicle weight is a major concern, said Holt. Making buses lighter even while extending range is a game changer. "I think solutions such as Wave and allowing our customers to have those inductive charges enroute are really going to be a savior for the industry," he said. 
If there was a way to wave a magic wand and drop the fear, uncertainty and doubt in people's minds about converting buses to electric, Neshati said, he would do it.  
"I look forward to the day when we never have to have another fight in the Middle East, and risk our young men or women, and husbands or wives, and daughters and sons fighting wars in foreign countries over rights to oil," Neshati said. "Once we get sun-powered electrical propulsion around our country, it puts an end to all that. That's what I would do."