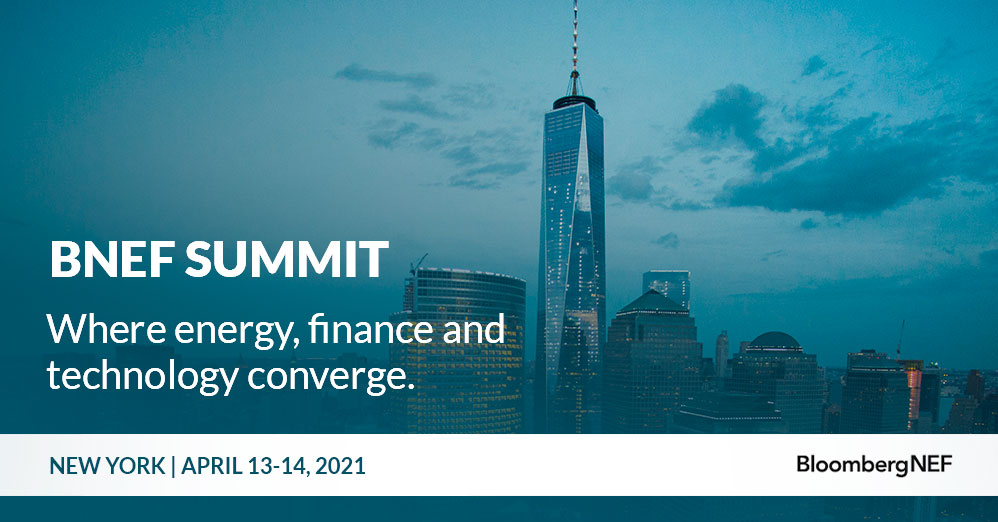 The BNEF Summit provides the ideas, insights, and connections to formulate successful strategies, capitalize on technological change, and shape a cleaner, more competitive future. Below is a recap of this month's two-day virtual event.
For more information on the full agenda and panel participants, please visit
BloombergNEF
"Different choices are available today when considering supply chains.
Choose wisely.

Logan Goldie-Scot

Head of Clean Power Research, BloombergNEF
Policy Dialogue: Aligning International and Domestic Climate Agendas
Panelists: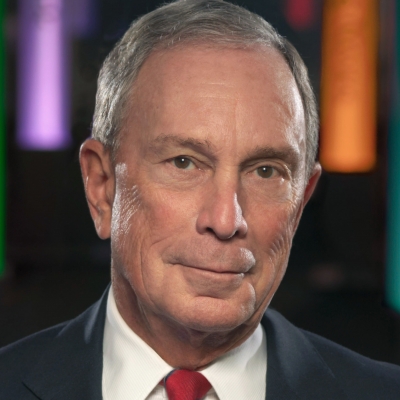 Michael R. Bloomberg
U.N. Secretary-General's Special Envoy for Climate Ambition and Solutions, Founder of Bloomberg LP, and Bloomberg Philanthropies, 108th Mayor of New York City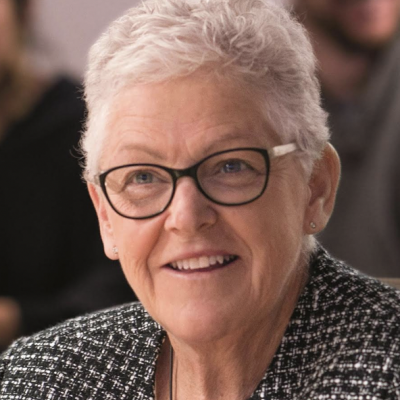 Gina McCarthy
White House National Climate Advisor, United States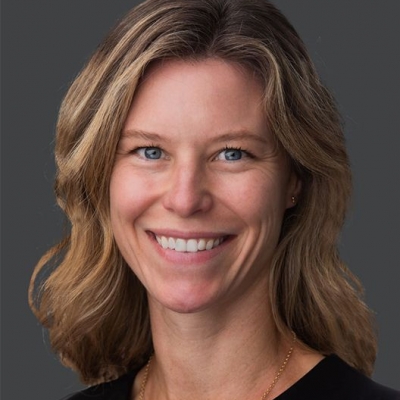 Antha Williams
Global Head of Climate & Environment Programs, Bloomberg Philanthropies
Moderator
Executive Summary
All trade agreements are domestic and so too are climate agreements. How does the U.S. hope to align its work on the international stage with its work at home? Is there an opportunity to forge a more bi-partisan U.S. position on climate change?
Key Takeaways
Former Mayor of NYC Michael Bloomberg and White House National Climate Advisor Gina McCarthy took center Zoom next to discuss how the US has taken a domestic approach to climate change independent of the world agenda, and that maybe we should consider aligning ourselves with other countries that have already made great process. China is now the world leader in wind, solar, and ion battery technology. More than half of all rare earth production in the world takes place in China.
White House National Climate Advisor Gina McCarthy suggested that the United States had fallen behind because we haven't developed an infrastructure. "This moment is a big moment of opportunity," she announced.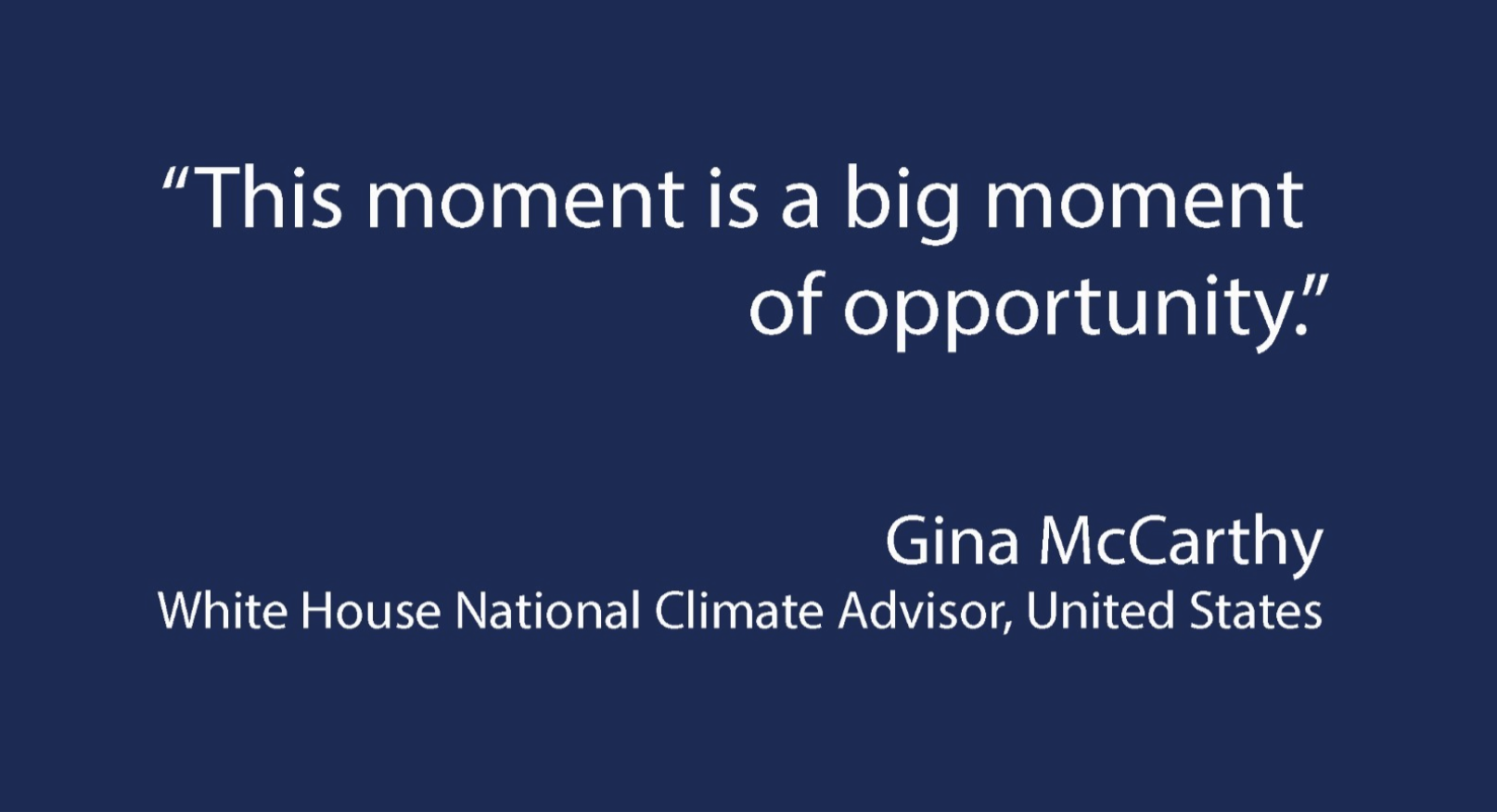 Then she echoed what she told oil and gas executes back in March. "This is the opportunity of a lifetime to reshape the economy in our country and to grab back the supply chain and the jobs that we have lost to other countries," she told executives of an industry worried about its role in the future. "We cannot miss the opportunity now to actually invest big in our future," she said, "because I'm not sure this opportunity will ever come by again, and certainly I don't want to look for a pandemic to happen again." (Reuters, March 4, 2021, 'Opportunity of a lifetime': Investment at heart of Biden climate strategy, McCarthy says)
At the BNEF Summit, Former NYC Mayor Michael Bloomberg echoed her sentiments.
"We have to do something now,
not in thirty years.

Michael Bloomberg

U.N. Secretary-General's Special Envoy for Climate Ambition and Solutions, former Mayor of NYC
Bloomberg had some screen time to express his thoughts on the changing climate. "We can talk about changing climate, stopping the destruction of our climate, and the economy, they go hand in hand. We are better off closing it down the day it opened and replacing it with renewables, and that's good. But we have to understand, we can't keep doing things… using coal… We shouldn't keep doing because we have coal miners."
He asked a question to those concerned about coal miners staying employed. "We have an army. We can't start a war so that they have something to do. We can find new jobs for coal miners."
For Bloomberg, the question worth asking is "How do we fix things so that our families can live safely and enjoy life?"
McCarthy pointed out that it's not about 2050 (year of net-zero carbon emissions), it's about what we do in the next decade. In another decade it will be too late. "We have to spend money. Renewable energy is the winner and everyone benefits from kids wanting clean air, homes that are efficient, to everyone looking for a sage and sustainable way to live."
Policy Dialogue: USA and the Domestic Agenda
Panelists: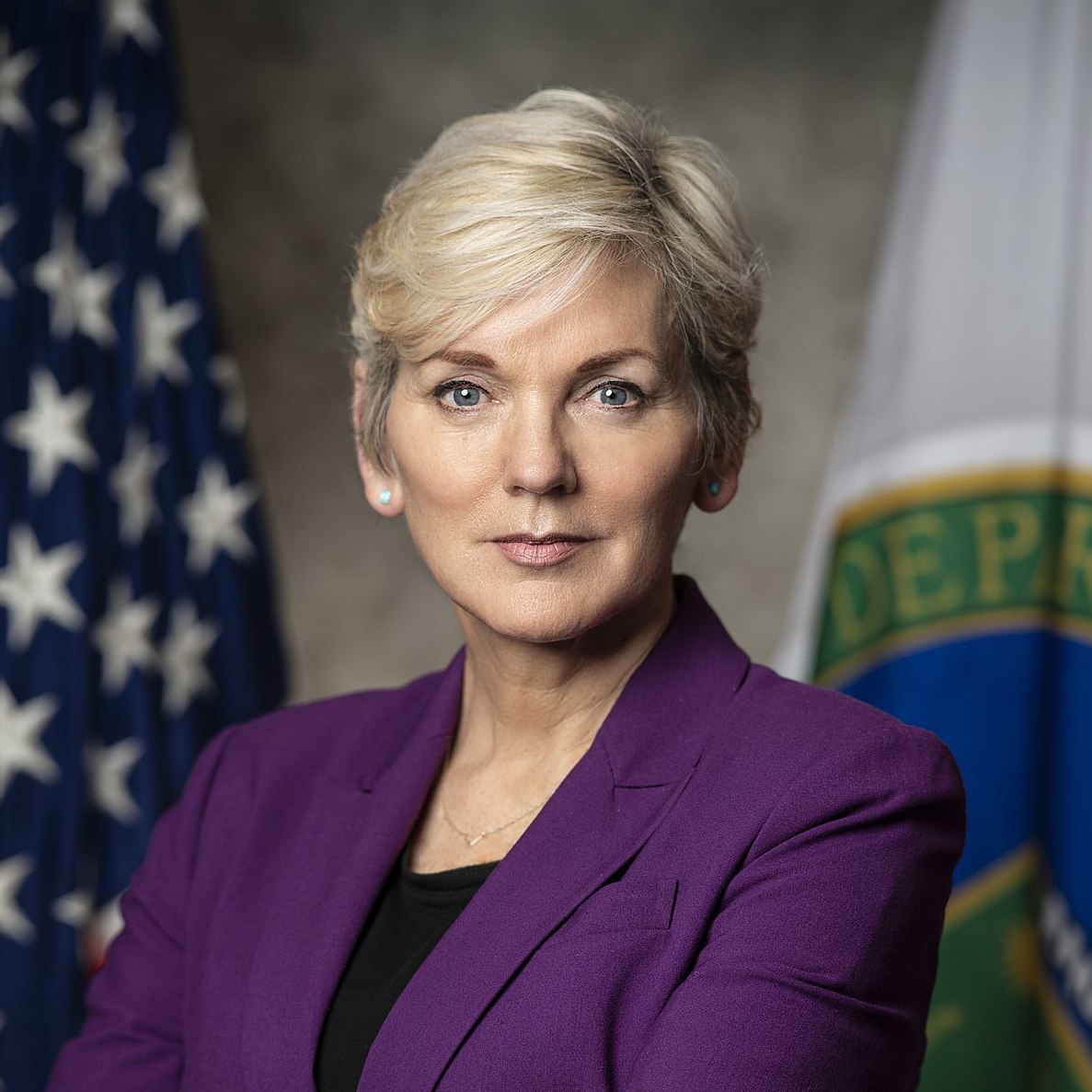 Jennifer Granholm
Secretary of Energy, United States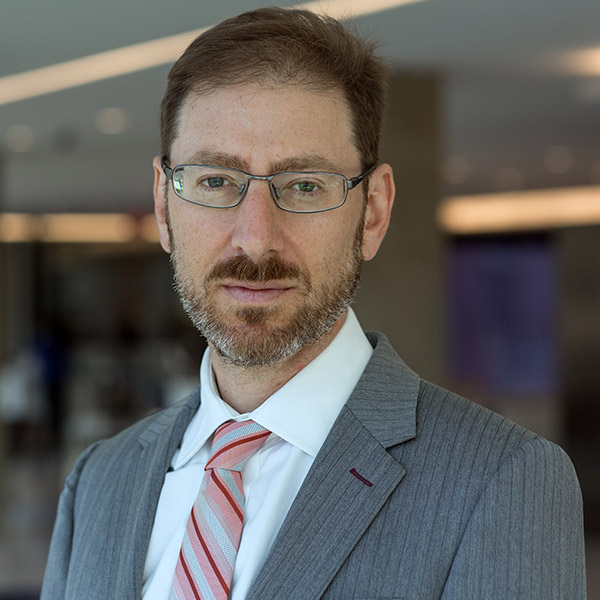 Ethan Zindler
Head of Americas, BloombergNEF
Moderator
Executive Summary
US Secretary of Energy Jennifer M. Granholm will lead the Department of Energy in helping America achieve President Biden's goal of net-zero carbon emissions by 2050 by advancing cutting-edge clean energy technologies, creating millions of good-paying union clean energy jobs, and building an equitable clean energy future. Secretary Granholm will also oversee DOE's core missions of promoting American leadership in scientific discovery, maintaining the nuclear deterrent and reducing nuclear danger, and remediating the environmental harms caused by legacy defense programs.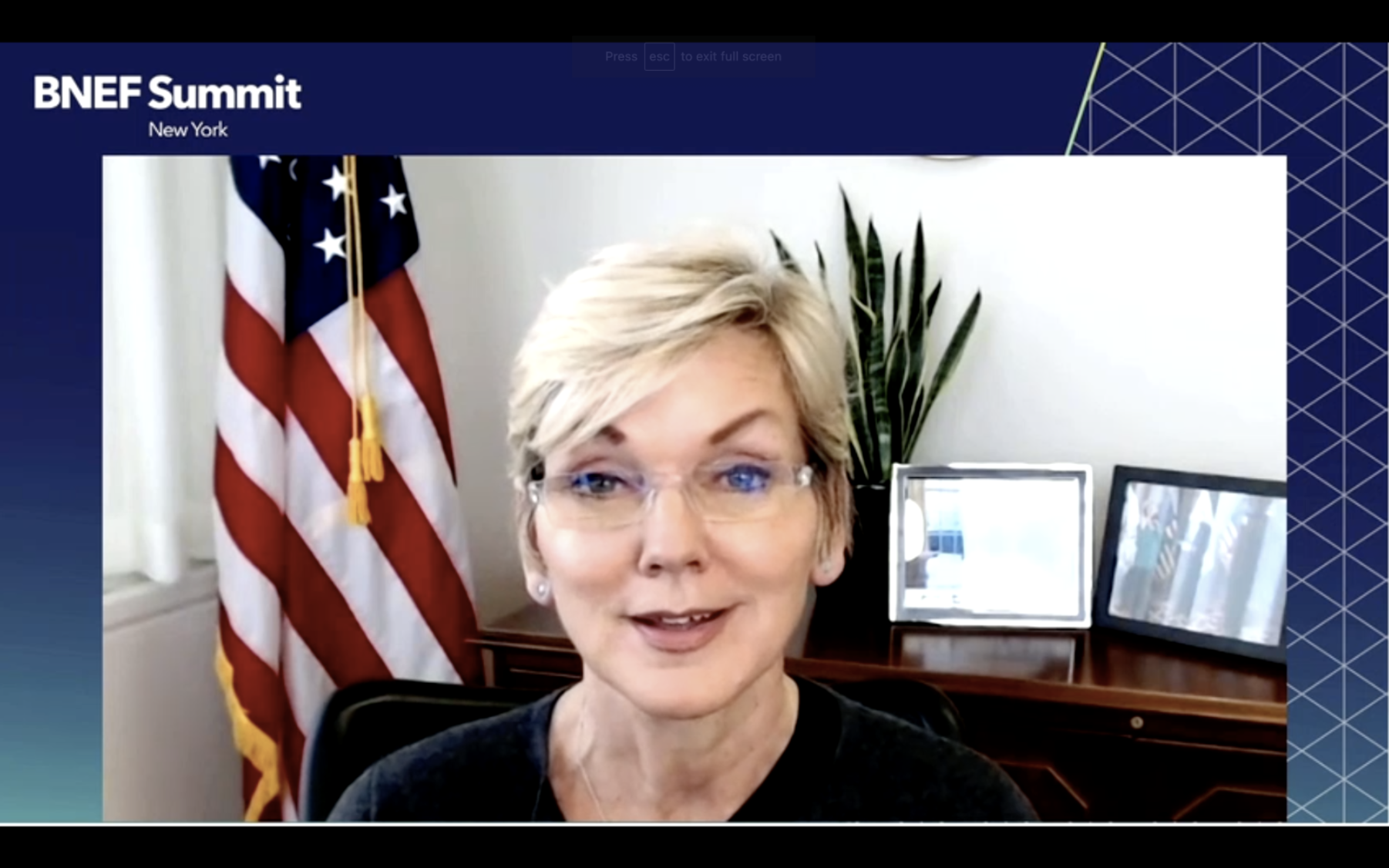 Key Takeaways
In her talk, Secretary Granholm outlined her Administration's priorities in clean energy and sustainability. She confirmed new administration is very focused on a clean energy future. Every department has something to offer.
The Department of Energy is advancing cutting edge technology, creating millions of clean energy jobs, and building a clean energy future. The Department of Transportation is committed to electrifying our nation's highways. The Department of Commerce is also involved by advancing  offshore wind power generation to combat the climate crisis and create more clean energy jobs.
"We want to create good paying jobs in every corner of the country and lift up areas and communities that have been the victims of bad air quality," said Secretary Granholm. She also repeatedly made it clear that the government would be providing Storage Tax credits, for both storage and battery technology. They want to see this technology developed and deployed. She also felt strongly that we mine and process our own lithium, but that we do it responsibly with the right safety measures in place.
"We need to get the ball rolling to create the supply chain for developing and deploying battery technology, and mining and processing lithium safely." Granholm went on to say that we need these critical supplies for our energy. We need to invest and build. She emphasized, "There will be tax credits" and they are working on an American Jobs Plan.
The White House is definitely incentivizing Americans to build a new energy future, and this writer believes that getting policy behind the clean air movement is a big win for Mother Earth.
Achieving a Clean and Resilient Economy
Panelists: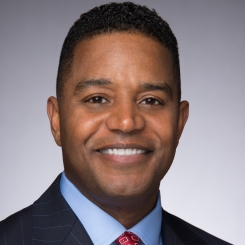 Calvin Butler Jr
CEO, Exelon Utilities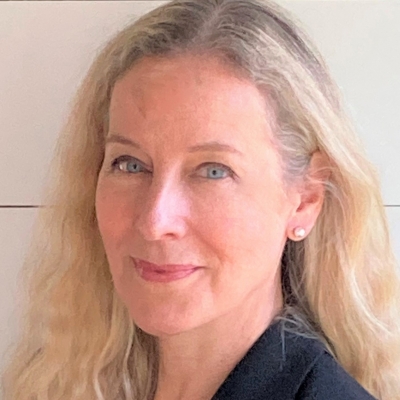 Amy Davidsen
Executive Director, North America, The Climate Group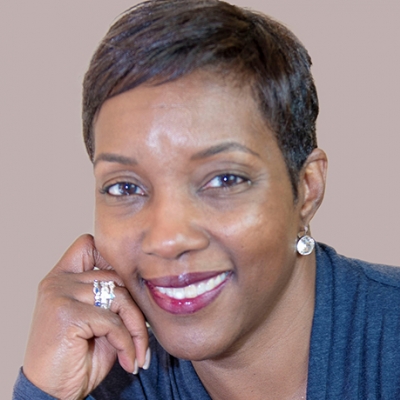 Paula Glover
President, Member of the Board, Alliance to Save Energy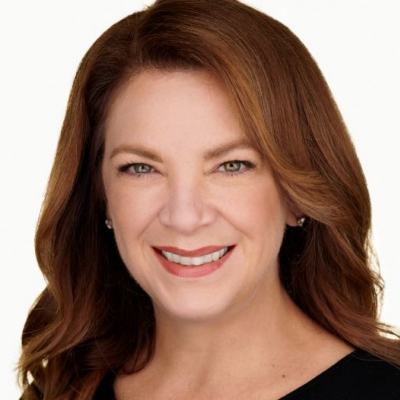 Gretchen Watkins
President, Shell Oil Company, EVP, Global Shales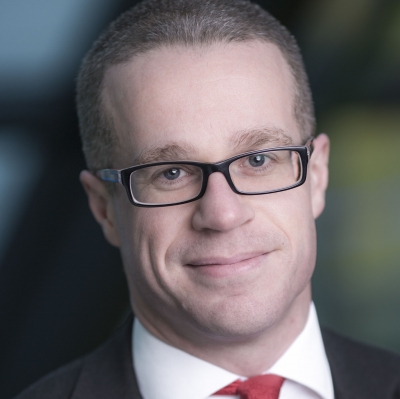 Tom Rowlands-Rees
Head of North America Research, BloombergNEF
Moderator
Executive Summary
The new administration has committed not only to a 100% clean energy economy, but also to a stronger, more resilient nation. The scope and scale of investment, in infrastructure and R&D is considerable. Where will the spending most likely be directed? What is a 100% clean energy economy? How far would the economy be electrified? How far decentralized? What role will there be for clean molecules such as green hydrogen? What rate of change should we be expecting in road transport? What might the enforcement mechanisms and milestones, the first in 2025, look like? What does this mean for demand for existing products such as coal and oil?
Key Takeaways
Necessary collaboration by society (customers), government, scientists, and industry
Resilience and reliability of the infrastructure are key factors
Trying to bring energy startups to Houston to develop clean climate technologies
Due to the pandemic and our greater reliance on the grid, resiliency of the system is of the upmost importance. Power outages like the one that happened in Houston need to be eradicated by developing backup systems.  Collaboration between society (customers), government, and industry is key for the US to develop and implement a plan for achieving a cleaner future.
Questions Raised
Is our infrastructure broken?
Do we need to fix it before we can make it resilient?
Collectively, the panel agreed that we must expect the unexpected. We need to be more climate resilient as these climate events become more common. We need to think and plan. We need a distributive model, not a completely centralized one, in many areas including transportation. The role of people is also critical. As the industry workforce is getting older and heading into retirement we need to be recruiting and retraining that next generation of the workforce.
Alf Poor on Solutions Along the Value Chain
Panelists: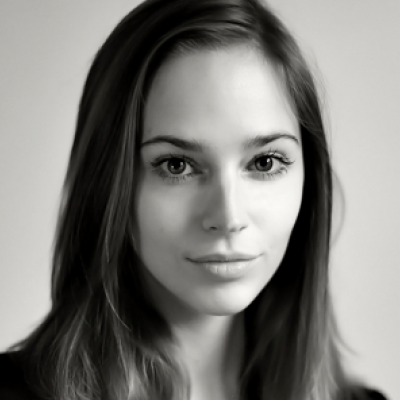 Veronika Henze
Head of Communications, BloombergNEF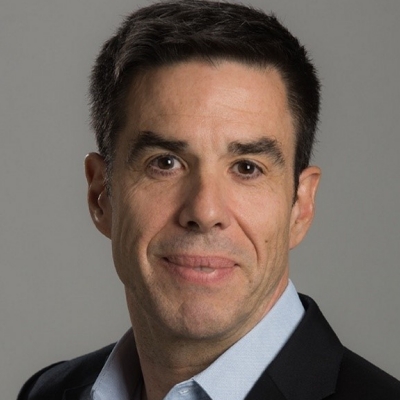 Emmanuel Lagarrigue
EVP & Chief Innovation Officer, Schneider Electric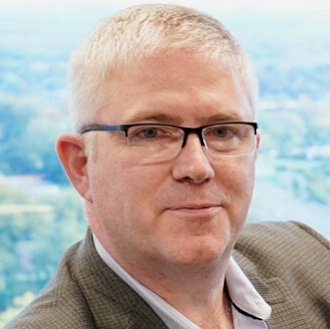 Alf Poor
CEO, Ideanomics
Executive Summary
Alf Poor is the CEO of Ideanomics (Nasdaq: IDEX), a global company focused on technology-enabled disruption to the automotive and financial services industries. Mr. Poor is an experienced management executive with 30 years of experience in innovative companies, ranging from start-ups to publicly traded multinationals. He is committed to equality and sustainability and is spearheading Ideanomics push into the Electric Vehicle (EV) space, where the company has built a global footprint of operating companies both organically and through acquisition.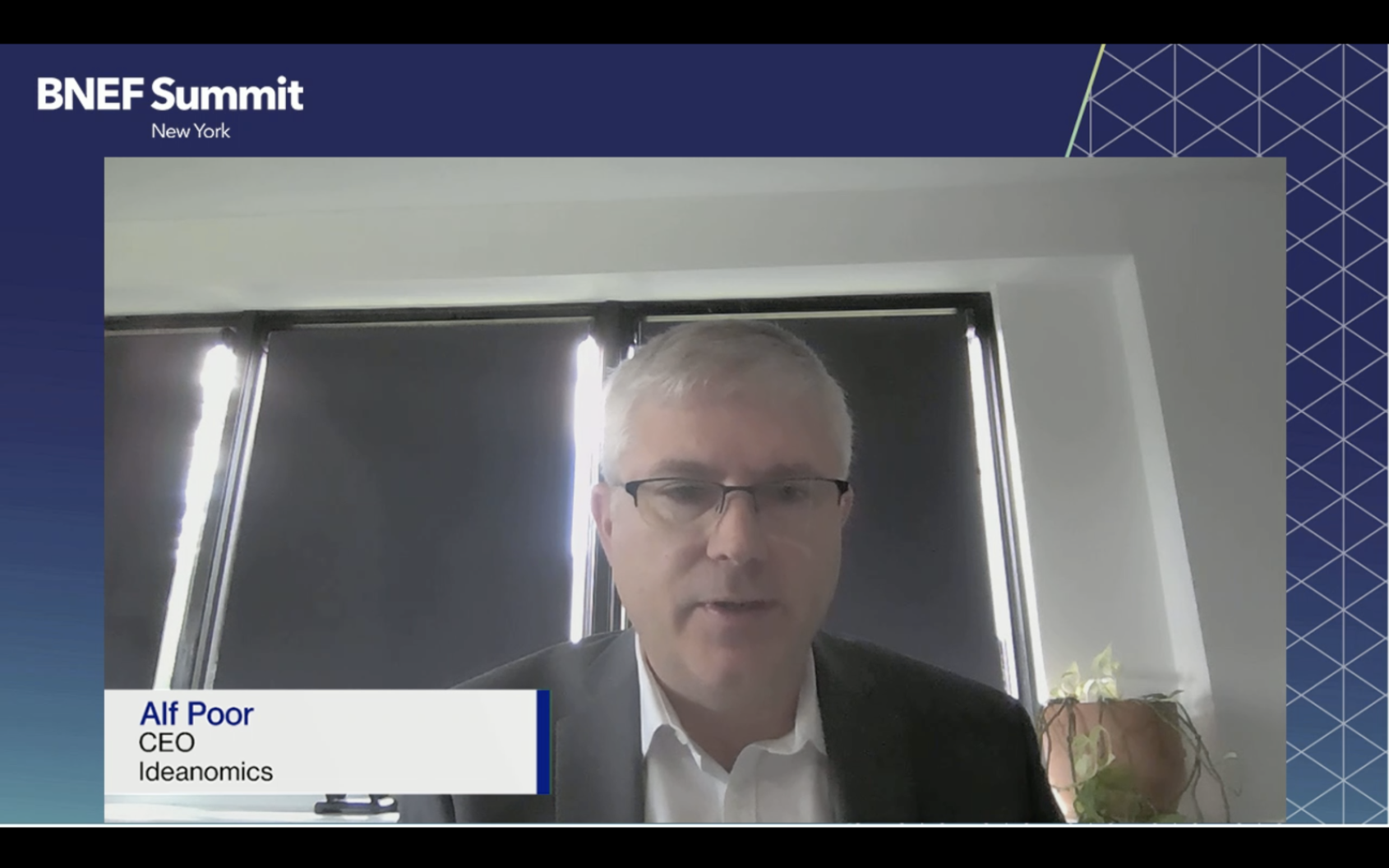 Key Takeaways
"At Ideanomics, we put together a full platform. Our rationale for covering so many sectors is there is a big demand for clean energy. We are looking across the value chain to find solutions to the demand for clean energy and bring in revenue today, tomorrow, and in the future.
"Multibillion dollar markets like agriculture are in need of electric vehicles, which is why Ideanomics made a significant investment in Solectrac, to bring zero emissions tractors to our farms."
"Today we see significant margins in storage solutions, large scale play in agriculture, CVs, two wheelers, and charging energy.

Alf Poor

CEO, Ideanomics
Poor noted that the most crowded sector today is in delivery vehicles, and "get services," but that is a narrow view of what is possible in the EV landscape. Agriculture is a more obvious market for electric vehicles in their practical and cleaner interactions with our crops and livestocks. "We made a significant investment in Solectrac, and we help them expand business and take their message to the multi-billion-dollar market."
Whether or not the commercial EV sector will benefit by Biden's clean air plan, Poor believes "We all need to support the grid and infrastructure."
Energy and Power
Panelists: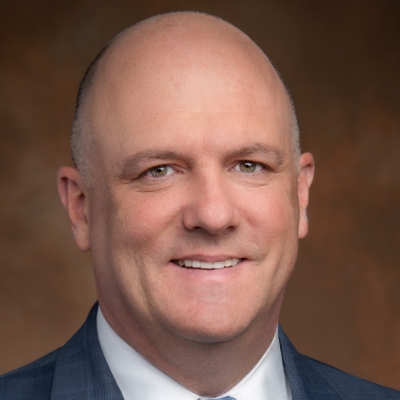 Steve Berberich
Former President & CEO, California ISO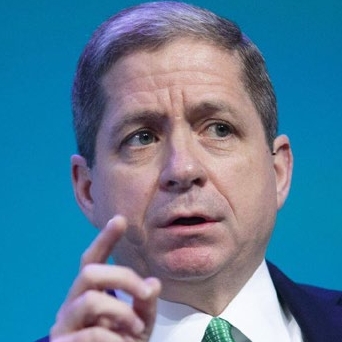 Curt Morgan
CEO, Vistra Corp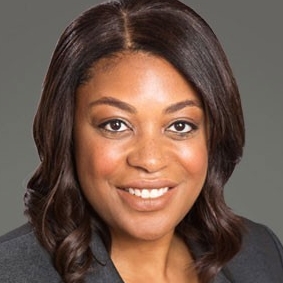 Carla Peterman
SVP, Strategy and Regulatory Affairs, Southern California Edison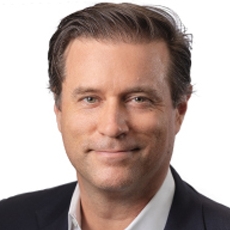 Josh Prueher
Managing Director & CFO, Broad Reach Power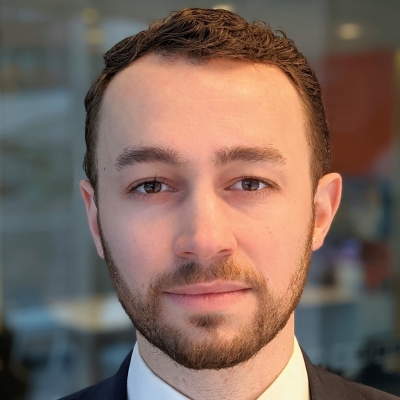 Nick Steckler
Head of US Power, BloombergNEF
Moderator
Executive Summary
Solar PV (Photovoltaic) storage is meeting peak demand in both Texas and California. The new resources are reshaping daily power prices and may curb power price spikes. Coupled with recent power outages, the markets are unusually uncertain and dynamic. Can storage both shift PV supply to meet evening demand and offset extreme weather events? What will happen to prices as this infrastructure is built out? Might there be too much storage on the horizon? What is the future of gas in the power mix? Are regulators showing requisite flexibility and focused on welcoming new technologies and preventing costly outages?
Key Takeaways
In California, Edison's Pathway 2045 Plan anticipates a retail plan of 6% natural gas that will include carbon capture. This gas would be used for the highest purpose.
When it comes to cost of electricity it's important that it be affordable. There will be many people who can't afford to adopt as quickly, so the goal is to make it affordable as soon as possible. We should strive for a zero-marginal cost in the future.
Ten years from now, do we pay for capacity (amount of electricity a generator can produce when it's running at its max) or capability (the ability to respond to energy crises)? Even renewables have to have a return. Most people prefer to pay for a service (capability) if they can see the utility of it.
"In Texas there will be a fall out and it will reduce competitors, but they see a number of competitors coming in who see opportunity to buy," said Steve Berberich, Former President & CEO of California ISO. "New competition is coming in as some have been distressed through the winter storm."
Nick Steckler, Head of US Power at BloombergNEF, took the thought further. "Resource adequacy is going to be important. Technology X is going to have to be paid for this service."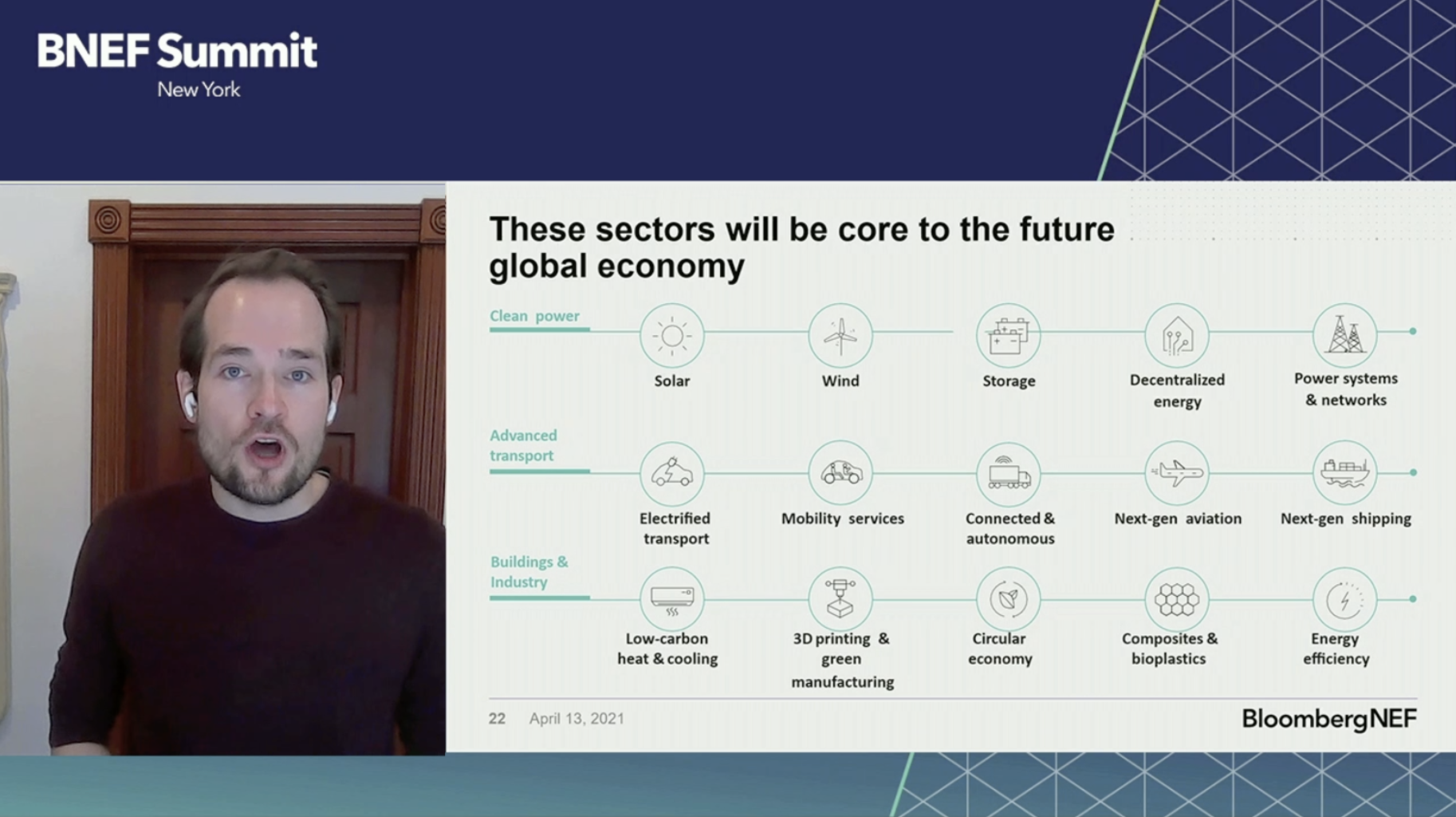 What's next for North America's Oil and Gas Business?
Panelists: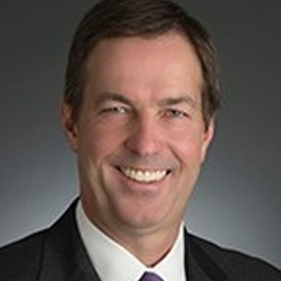 Bruce Niemeyer
Vice President, Strategy & Sustainability, Chevron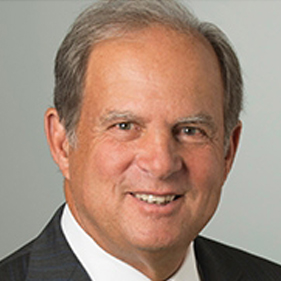 Scott Sheffield
CEO, Pioneer Natural Resources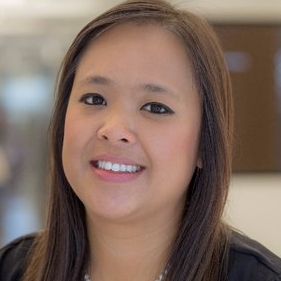 Lynn Doan
Managing Editor, Energy & Commodities Americas, Bloomberg News
Moderator
Executive Summary
Oil and natural gas prices have climbed from the pandemic-driven record lows of early 2020, spurred by the gradual reopening of economies and the specter of colder-than-expected winters and weak coal burn in Asia. Now changing investor expectations, a new political and regulatory environment and rapid new technological progress present new challenges and opportunities. What's next for the North American majors? Is "lowest cost, lowest carbon" a strategy or a catchphrase? Where are the value pools of the future? What are the technologies, applications and markets to watch?
Key Takeaways
Bruce Niemeyer, Vice President, Strategy and Sustainability at Chevron was asked about the future of Chevron. "We will be a higher return lower carbon company," said Niemeyer. "The future is lower carbon."
Scott Sheffield, CEO, Pioneer Natural Resources, agreed with Niemeyer's forecast of a lower carbon future, and added "We've taken growth off the table and it's now focused on free cash flow. Seventy-five percent goes back to the investor."
"We are still so heavily dependent upon OPAC decisions. We expect to see more stability and are confident demand is coming back. There is little growth in US oil production.
We will grow 2-3%.

Scott Sheffield

CEO, Pioneer Natural Resources
Why is industry so obsessed with ESG?
Environmental, Social, and Corporate Governance (or ESG) refers to the three central factors in measuring the sustainability and societal impact of an investment in a company or business. Analysis of these criteria is thought by some to help to better determine the future financial performance of companies.
Bruce: "Investors are interested in it and we have been as a company. Protecting the environment has been of interest to the industry. It starts with good governance. We need to be part of the solution to a lower carbon future."
Scott: "Thirty percent of questions are about ESG and what we are going to do about it."
Bruce: "We are working toward a net-zero future. Higher return, lower carbon."
Net-zero or "carbon-neutrality" refers to achieving net-zero carbon dioxide emissions. This can be done by balancing emissions of carbon dioxide with its removal or by eliminating emissions from society.
Scott: "Global oil demand will peel [off] by 2035."
Bruce: "The most important tech is carbon capture."
Despite the demand for clean energy and carbon capture, both believe there is still a need for fossil fuels, today and to a lesser degree the future.
BNEF Talk: The Net-Zero Bug – Charting the Spread of Corporate Net-Zero
Panelists: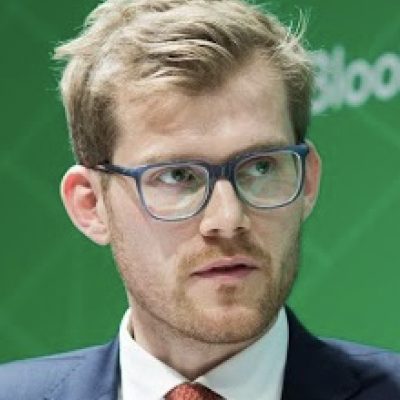 Jonas Rooze
Head of Corporate Sustainability Research, BloombergNEF
Executive Summary
Corporate net-zero targets are spreading fast. Nearly 40% of the 400 biggest companies in the highest-emitting sectors have now set some kind net-zero emissions goal, a ten-fold increase in just two years. This talk explains why this type of targets has proven so infectious, why the quality of net-zero targets is declining and why that's not a cause for despair. This talk was given at the BNEF New York Summit 2021 on April 14.
Key Takeaways
Eight gigatons of carbon emissions reduced by net-zero targets by companies: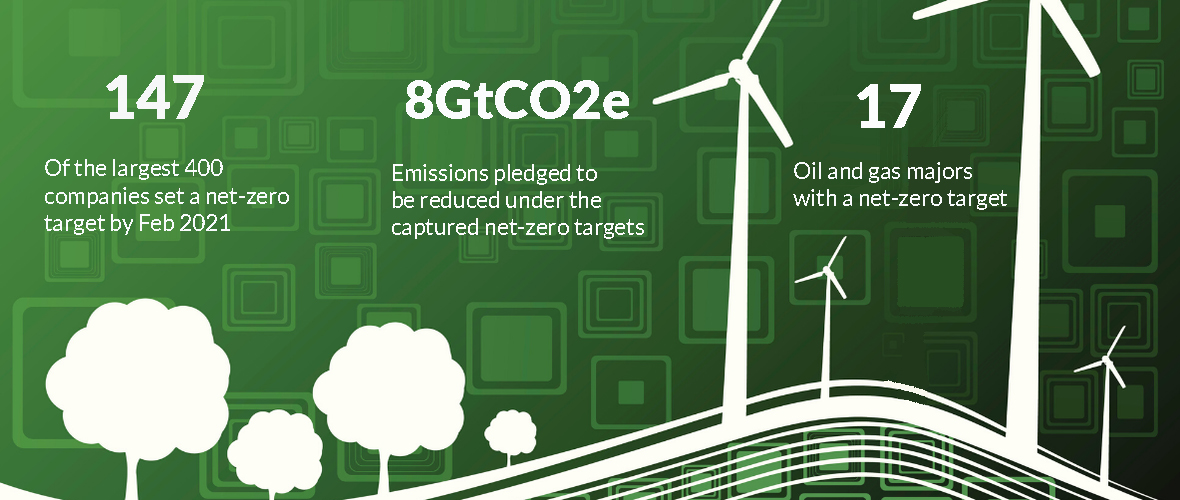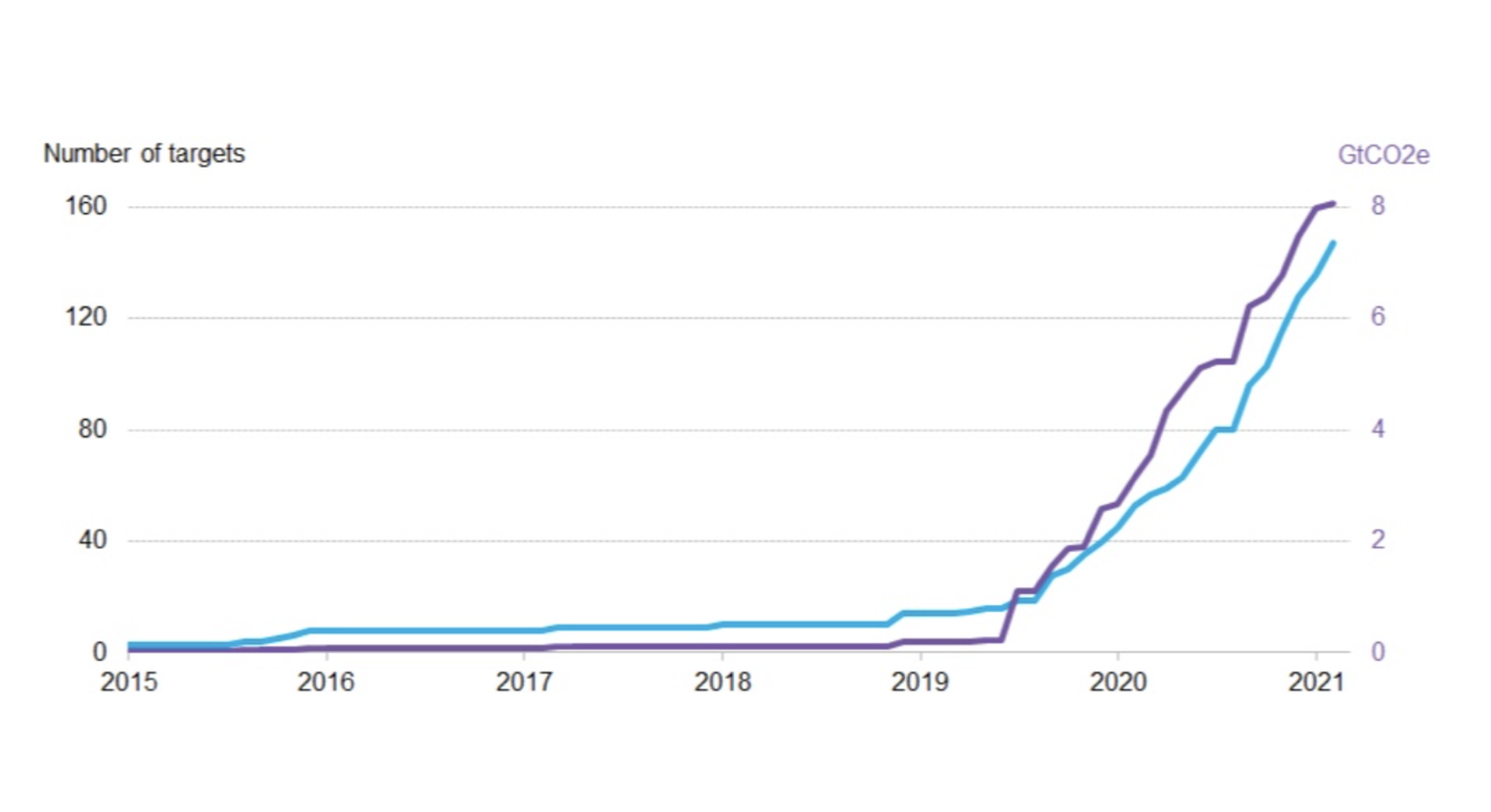 In his book, The Tipping Point, author Malcolm Gladwell explains the three rules of the Tipping Point — the Law of the Few, the Stickiness Factor, the Power of Context. These three rules offer a way of making sense of epidemics. They provide us with direction for how to go about reaching a Tipping Point.
Panel Discussion Hosted by Ideanomics
Fleet Electrification: The Opportunities Along the Value Chain?
Panelists: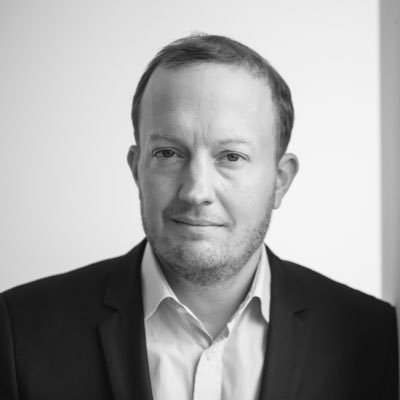 Mike Doucleff
Head of Electric Mobility Division, Schneider Electric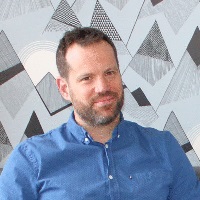 Daniel Hilson
Founder & CEO, Evenergi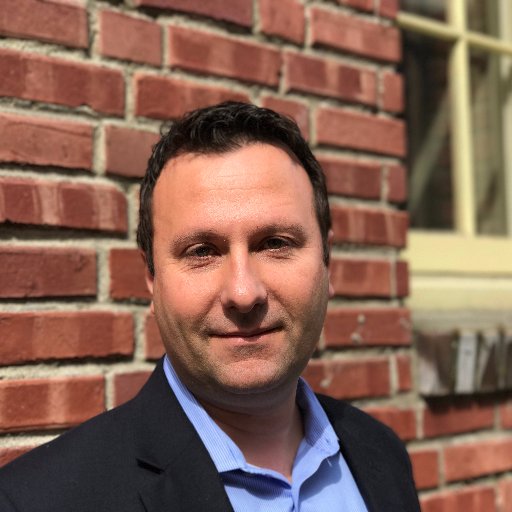 Fabio Mantovani
Vice President, e-Mobility, NYPA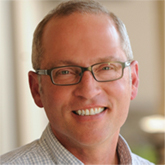 Michael Masquelier
CEO & CTA, WAVE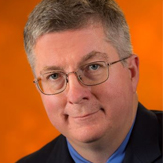 Rob Reich
EVP, Chief Administrative Officer, Schneider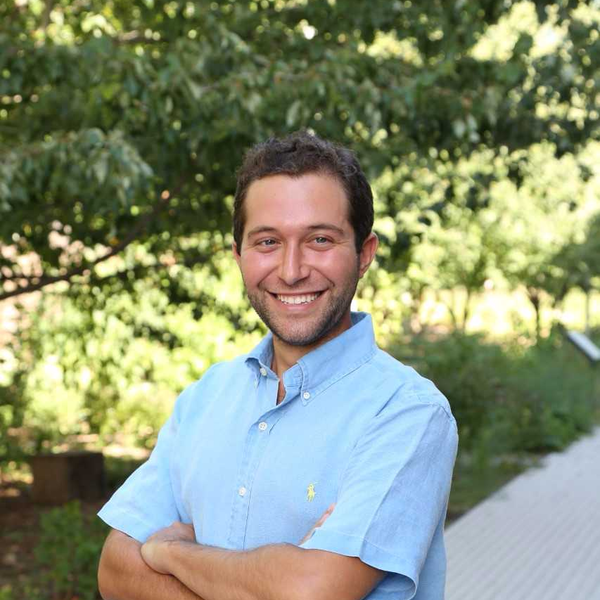 Corey Cantor
Transport Analyst, BloombergNEF
Moderator
Executive Summary
As electrification reaches new areas of road transport, from transit buses to drayage trucks, the value chain continues to grow in complexity. This poses major challenges for fleet operators, but also raises questions around centralized charging infrastructure and the impact of these electricity loads on distribution infrastructure for grid operators. This session will consider these issues and discuss the opportunities for technologies to address them and reduce grid infrastructure costs.
Key Takeaways
The panel discussion hosted by Ideanomics focused fleet electrification and opportunities along the value chain. Each of the panelists plays an important role along the value chain, which made for a dynamic discussion that handled the breadth and depth of concerns and solutions for fleet operators.
Michael Masquelier, CEO & CTO at WAVE, an Ideanomics subsidiary, acknowledged that when it comes to range, medium and heavy-duty EV trucks can't compete with diesel trucks, so they designed and built wireless EV charging pads which are hands-free for drivers with minimal maintenance.
While Mike Doucleff, Head of Electric Mobility at Schneider Electric, talked about the high costs of creating a new energy infrastructure and underscored the importance of grid resiliency, NYPA Vice President Fabio Mantovani spoke about the DC charging and storage. Dan Hilson, Founder and CEO at Evenergi, offers cutting edge electric vehicle consultancy, driven by world-leading future transport emulation and optimization software.
Rob Reich, EVP and Chief Administrative Officer at Schneider National, manages a fleet of more than 9,000 trucks. Reich sees an EV opportunity in drayage fleets. In fact, Schneider has been testing EV trucks in order to understand operation, charging, the driver experience, and even driver acceptance of new technology. Excited by the results, they expect to add more EV trucks this year in the Los Angeles area as they gear up for an electric future.
"Success in some of heavy-duty vehicles will trickle down to high power charging for light duty trucks at stations.

Michael Masquelier

CEO & CTO, WAVE
According to Mike Doucleff, Head of the Electric Mobility Division at Schneider Electric, "For fleets it already makes economic sense to go electric. It is substantially cheaper to power a truck with electricity. OEM roadmaps are delivering trucks by 2023, when our infrastructure is built out and better equipped to handle electric commercial vehicles."
Audience Question: As for long-haul trucking, what are thoughts for natural gas usage?
Rob Reich, Schneider National: "Natural gas trucks didn't have success at Schneider. Might see more hydrogen than natural gas."
Mike Doucleff, Schneider Electric: "It's too early to conclude."
Audience Question: Michael, are you working with any ride hailing providers and airports?
Michael Masquelier, WAVE: "We see opportunities in densely-populated communities for wireless charging while they are sitting waiting to pick up customers."
Audience Question: What new policy would you like to see from Biden Administration?
Michael Masquelier: "More money, leadership, establishing a nationwide electric charging infrastructure."
Fabio Mantovani, NYPA: "We face many challenges for nationwide electric charging infrastructure. Need to mandate stronger standards."
Dan Hilson, Evenergi: "Do it strategically and holistically. A 7kw charger is very different than a DC charger."
Audience Question: How is the New York Power Authority playing a role in operating and charging batteries?
Fabio Mantovani: "We own transmission but not charging. All companies need to provide infrastructure. One of the biggest problems that global fleet operators have is they have to deal with [policy] and don't know rules and regulations. If there is a way to make it really easy for customers, it would be welcome in the market."
Moderator Question: Last year was big for passenger EVs, but for fleets and buses, what is one thing you are watching for this year?
Rob Reich: "Tesla's electric semi."
Fabio Mantovani: "Doubling sales of pure electric vehicles in New York."
Mike Doucleff: "Action! No more talk."
Dan Hilson: "Supply. Vehicles and batteries."
Michael Masquelier: "Announcement of the first 5,000 vehicle fleet that is deployed!"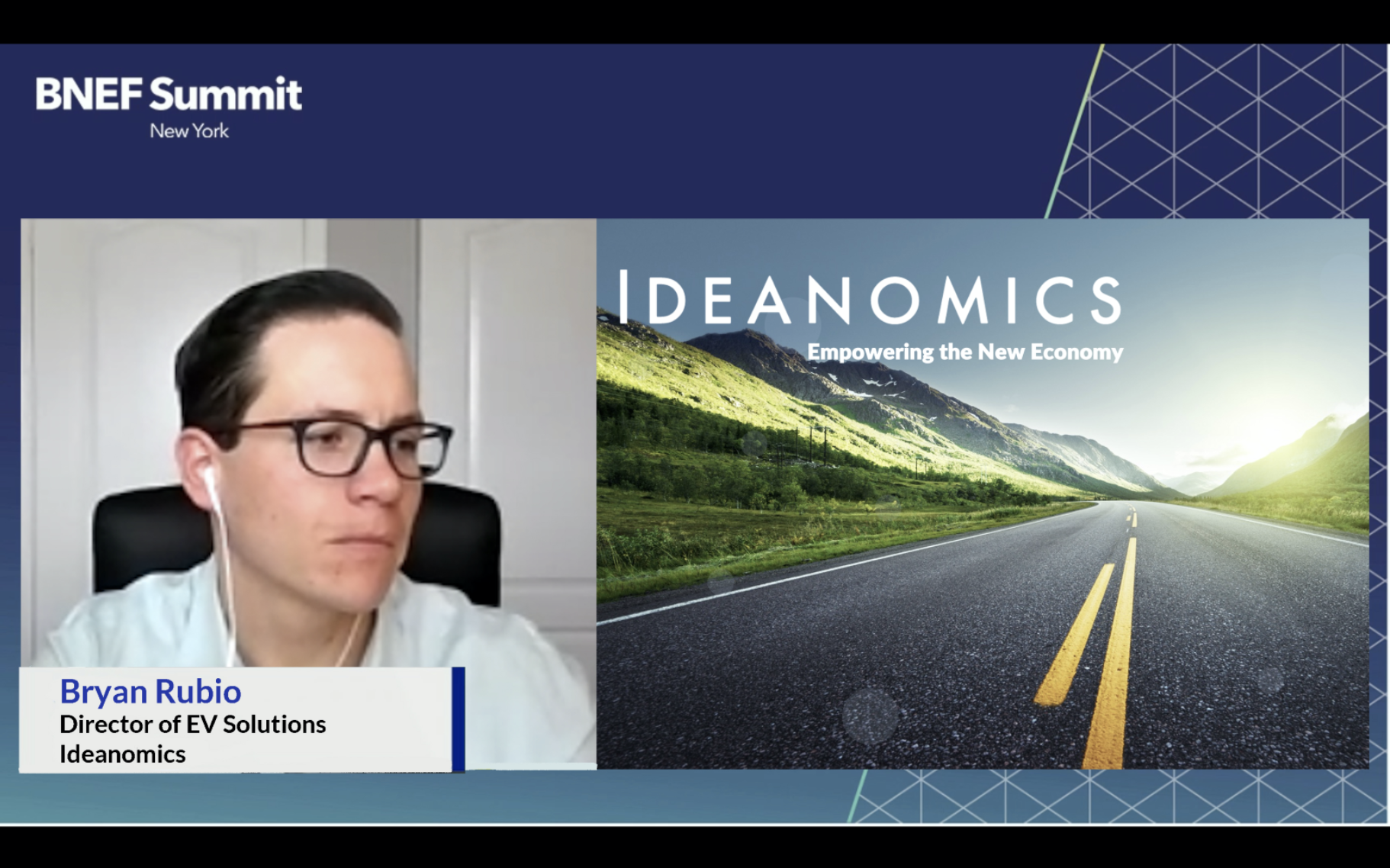 Bryan Rubio, Director of EV Solutions at Ideanomics, wrapped up the panel discussion with a message of thanks, a summation of the discussion, and the goals of Ideanomics Mobility. He reinforced the idea that there are challenges beyond vehicle selection, such as driver acceptance and education. Utility plays an important role in strategic planning and cost-effectiveness of ratepayer funds, but also in the achievement of our long-term greenhouse gas reduction targets.
"Regardless of the vehicle type, from transit buses to long-haul tractor trailers, electrification adds significant complexity to existing fossil-fueled operations and demands bespoke, holistic solutions that put operations and operators first," explained Mr. Rubio.
"At Ideanomics Mobility, our goal is to reduce the barrier to entry for zero-emission fleets to achieve immediate reductions in emissions and operating costs and improve the health and safety of all involved.
Microgrid and wireless charging deployments are challenging the notion that charging has to be a laborious process involving unsightly infrastructure, expensive electricity charges, and burdensome operations.
"Technologies like these [WAVE's wireless charging pads], combined with EVenergi's software solution that creates a tailor-made and tested mix of vehicle, charging, and energy management solutions, ensure operations are not only unimpacted, but are optimized for lowest cost."
Ideanomics combines solutions like these with innovative financing solutions like Vehicle- and Charging-as-a-Service to offer a turn-key fleet electrification package that is both simple and scalable. From the fleet operator that is just beginning their journey, to the one looking to achieve 100% electrification in the near-term, Ideanomics is a trusted partner to achieve a cleaner, more efficient future.